The co-founder and chairman of the giant Chinese conglomerate HNA Group has died in a fall in southern France, his company has confirmed.
Wang Jian, 57, "accidentally fell" in Provence, while on a business trip to France, a company statement said.
Police said he fell off a wall in the village of Bonnieux on Tuesday as he was having his picture taken.
Mr Wang helped turn HNA into one of the world's biggest companies, with assets in aviation, tourism and finance.
It has major stakes in Deutsche Bank, hotel chain Hilton and skyscrapers in London and employs more than 400,000 people worldwide.
HNA is currently in the process of selling down some of its international assets in a bid to reduce its domestic debt built up during a rapid expansion in recent years.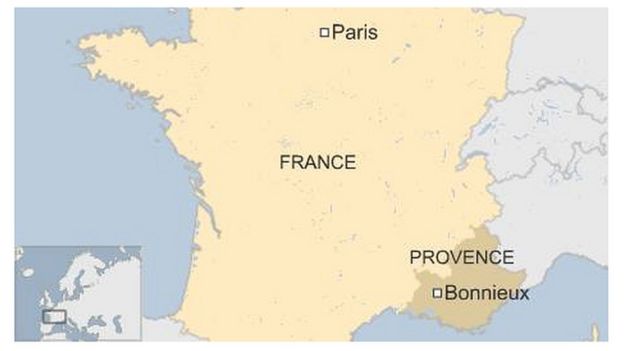 The company, which turned its website grey in a gesture of mourning, said it had lost an "exceptionally gifted leader and role model, whose vision and values will continue to be a beacon for all who had the good fortune to know him".
Mr Wang was reported to be among a group of tourists who were visiting Bonnieux, in the Vaucluse area of Provence.
"He stood on the edge of a sharp drop to get his family to take a picture of him and fell," a local police chief Hubert Meriaux said, according to Reuters news agency.
He said Mr Wang fell some 15m (50ft).
Police are not treating his death as suspicious. "Witness accounts point to a likely accident," Mr Meriaux also said, adding that a post-mortem examination will be carried out.
BBC