While there is no end in sight to off-shoring by Japanese companies, signs are emerging that surging wages in China are encouraging at least some of them to bring jobs, factories and businesses back home.
According to an annual survey of about 3,000 firms by the Japan External Trade Organization, among those that had recently moved or planned to move operations across national borders, 8.5 percent came back to Japan from China. In the first reversal since Jetro began asking the question in 2006, there were fewer cases — just 6.8 percent — going to China from Japan, according to poll released in March.
"The biggest reason is rising wages in China, which is sending businesses to Southeast Asian nations like Vietnam, as well as back to Japan," said Yuichi Kodama, chief economist at Meiji Yasuda Life Insurance Co. in Tokyo. "This supports capital investment in Japan."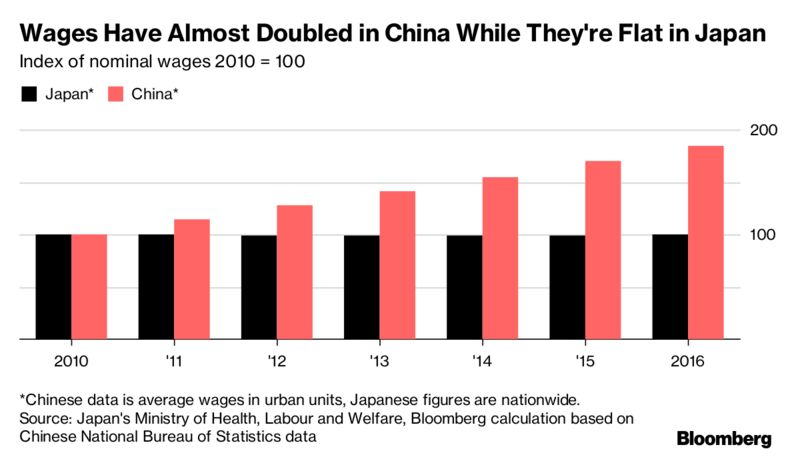 On top of the narrowing pay gap, the depreciation in the yen due to record monetary easing by the Bank of Japan is encouraging more companies to make things at home and export, said Yuji Shimanaka, an economist at Mitsubishi UFJ Morgan Stanley Securities Co. The yen has weakened about 15 percent against the Chinese yuan since the start of 2013.
Jobs returning home adds to positive signs in the Japanese economy, which is in the middle of its longest period of expansion in more than a decade.
But the bigger picture is still one of Japanese companies moving or expanding production overseas as they seek cheap labor and growth markets, neither of which are available in aging Japan.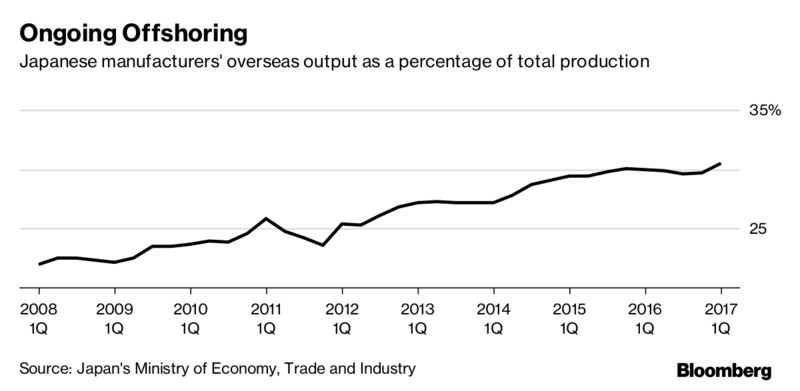 A record proportion of the goods made by Japan's manufacturers were produced outside Japan in the first three months of this year.
"Companies continue to target places where they can find demand," said Kodama.
Asean, with its young and growing population, and expanding economies, has emerged as a favored destination for Japanese companies.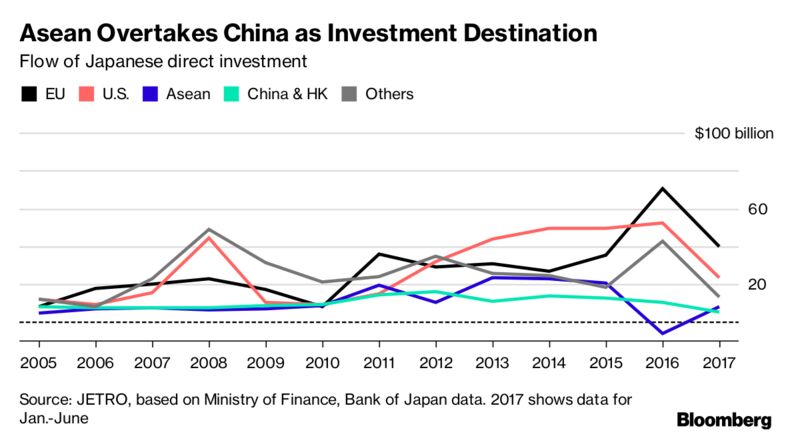 By Yoshiaki Nohara
Bloomberg