Victoria's Secret's flamboyant annual show hit the stage in Shanghai on Monday night, the lingerie giant's first fashion event outside Europe and America.
Although the show was faced with a string of problems, including rumours that Katy Perry and Gigi Hadid were denied Chinese visas, it grabbed huge attention on China's social media.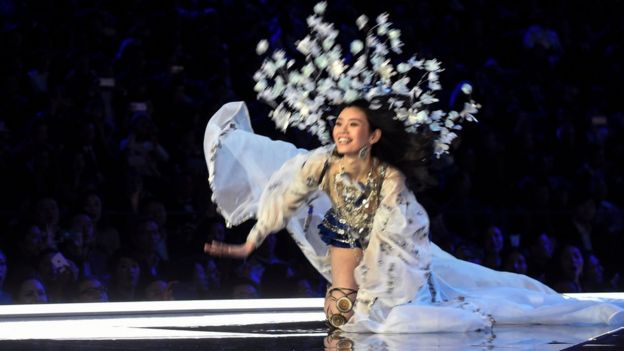 Netizens were excitedly talking about Chinese model Xi Mengyao's tumble on the catwalk and guest Wang Sicong, son of Chinese billionaire Wang Jianlin, who had to stand while watching the show because he was late.
Models and costumes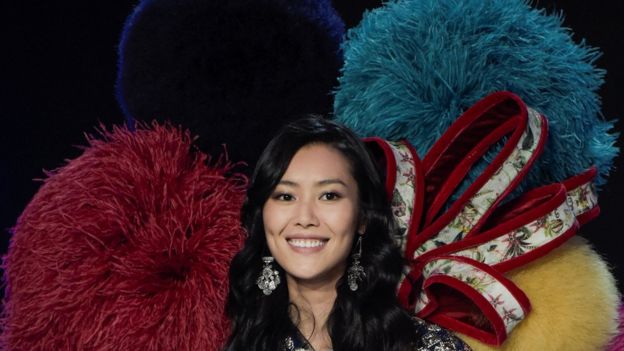 A record number of seven Chinese models were cast, with one of them handpicked from a reality show broadcast online.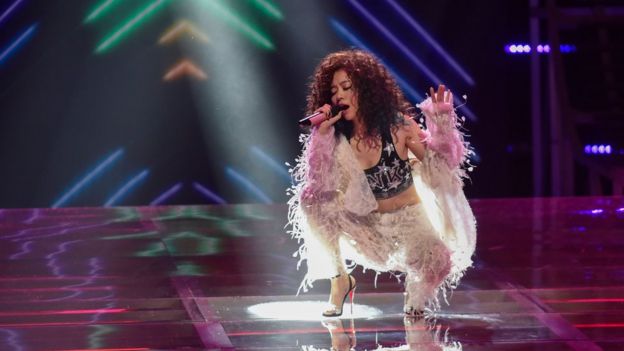 Jane Zhang became the first Chinese singer to perform for Victoria's Secret, joining the ranks of Taylor Swift and Katy Perry.
She shared the stage in Shanghai with Harry Styles, Miguel and Leslie Odom Jr.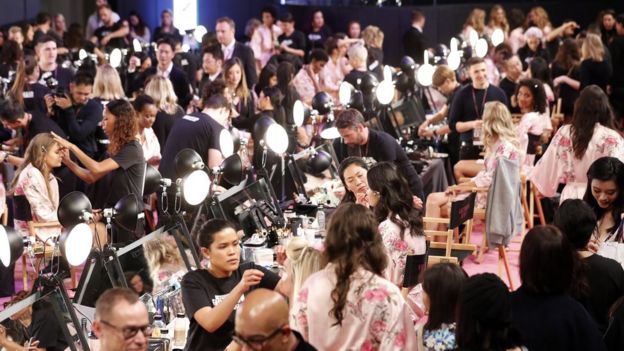 While the models were getting ready for the show, they were wearing pink bathrobes with peony embroidery, which symbolises prosperity in Chinese culture.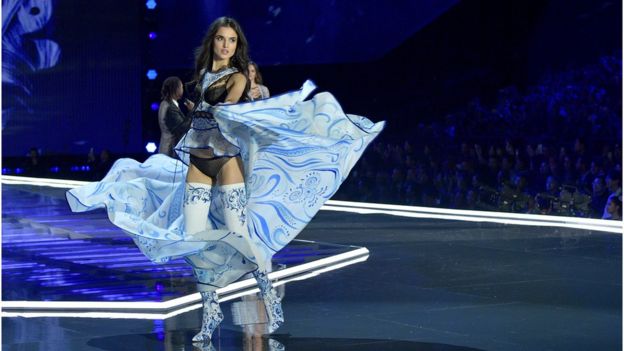 In terms of costumes, one of the six themes was called "Porcelain Angel", which was inspired by the ubiquitous blue-and-white porcelain in China.
Underwear makes money
Victoria's Secret said on its official Weibo account that the show was invitation-only and there was no way to buy tickets.
But in September, a Chinese fashion website said it could provide access to buy tickets. Each ticket would cost 168,000 yuan ($25,300; £19,100).
And a listing on Taobao, China's leading e-commerce website, was selling a ticket at a whooping 300,000 yuan ($45,000, £34,150).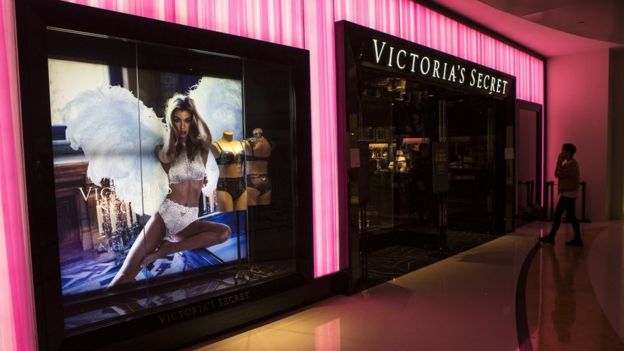 The lingerie brand's year-to-end sales until October dropped 11%. L Brands, the retail group which owns Victoria's Secret, describes China as "top priority" in its 2016 annual report – it doesn't come as a surprise that the brand is trying hard to reach out to Chinese consumers.
In the past, Victoria's Secret franchise stores in China only sold beauty products and accessories. But things started to change last year as L Brands reacquired the franchise rights of the 26 stores in China. Chairman and CEO Les Wesner explained the decision: "The China market is too big and too important for us not to own it."
This year, Victoria's Secret opened two flagship stores in Shanghai and Chengdu, which offer underwear as well.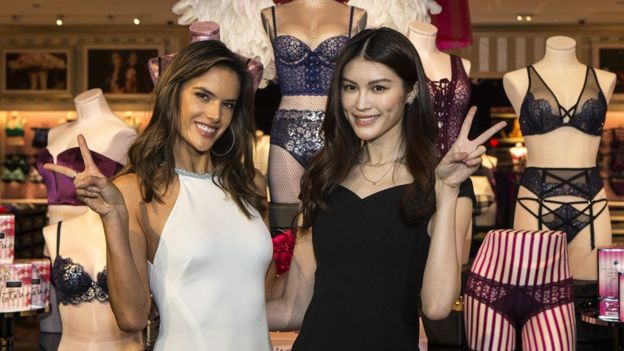 But how big is the Chinese market? According to market research firm Mintel, the retail value of China's lingerie market can grow to 148 billion yuan ($23.2 billion, £16.80 billion) by 2020.
Mintel's regional trends director Matthew Crabbe believes staging a show in China is a smart move. "Victoria's Secret is targeting the Chinese lingerie market, which has been growing strongly in recent years, with a clear trend towards consumers trading-up to higher end brands.
"Holding an event in China is a great way to raise consumer awareness in a highly competitive market."
By Wei Zhou and Grace Tsoi
BBC