The widening scandal over Wanda Group's allegedly repeated violations of government mandated restrictions on overseas acquisitions became even hotter yesterday when a mysterious, apparently incriminating document went viral on the internet. According to a New York Times report:
"The mysterious document that went viral, before being blocked by Chinese censors, appeared to be a cellphone photo of the first page of an internal document from the Agricultural Bank of China. The document described two supposed meetings about Dalian Wanda, one involving a National Development and Reform Commission official, Zheng Chiping, and the other with China Banking Regulatory Commission officials.
The bank, the document said, was told by regulators that it was forbidden to lend to six of Wanda's overseas acquisitions even if those ventures ran into difficulty raising money abroad. The regulators, the document said, also told the bank that it could not help the overseas projects with foreign currency or financial registrations."
This is problematic for Wanda Group and its Chairman, Wang Jianlin, for several important reasons. First, Wang has been on an aggressive and highly publicized overseas buying spree, with America's AMC Theatres, Carmike Cinemas, Legendary Pictures, and the UK's Sunseeker yachts (among other acquisitions) already checked off on his shopping list. All of those deals required that large sums of cash be moved offshore, ostensibly in contravention of China's strict regulations regarding outbound capital flows.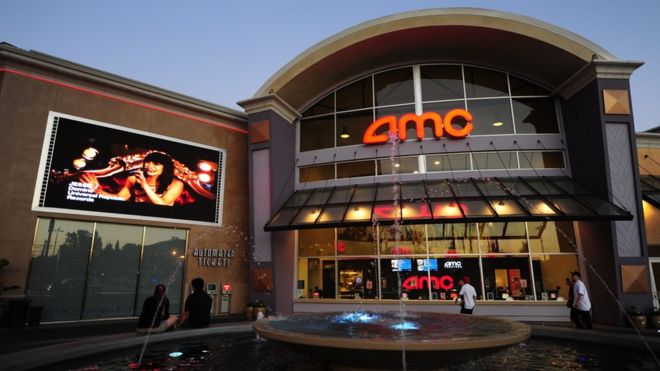 Second, the document and the intensifying government scrutiny have directed a glaring spotlight on Wanda's finances, particularly its heavy debt load and its apparent inability to borrow from Chinese banks. The troubled real estate and entertainment conglomerate was recently forced to sell off its portfolio of theme parks and hotels to Sunac China Holdings for $9.3 billion in order to pay back certain loans and to raise some badly needed new capital. The publicly traded Wanda Group and its Wanda Media spinoff have been hit by massive sell-offs, plummeting share prices and halts in stock market trading.
Third, and by far most critical for Wang Jianlin, is that he is now personally caught in the crosshairs of the Communist Party's laser-focused investigatory apparatus. The reasons for his being the target of their attention, and the matter of his innocence or guilt, are almost inconsequential compared to the simple fact that he now has the full weight of the Chinese government being thrown at him. Although I have no inside information about any charges that are being considered or that may have been filed, I've seen how these things go down many times before, and they rarely end well for the accused.
The irony of his situation is that Wang pulled off all of his deals with the full knowledge and at least tacit approval of China's leaders. There is simply no possible way he could have conducted such large and public transactions without the awareness and participation of senior Communist Party officials. If you've ever tried to wire even a few hundred dollars overseas from China, let alone a billion or two, you know how excruciatingly painful the government makes it to get money out of the PRC. If his deals were illicit, they were conducted with a wink and a nod from people in very high places in the Party. The new government claim that Wanda and Wang broke the law strike me as a red herring, an intentionally misleading pretext to go after the company and the man for what are really undisclosed political reasons.
Wang, one of China's wealthiest individuals with a fortune that was pegged at $31.4 billion and ranked 18th in the world by Forbes earlier this year, is a curious figure who could only achieve his level of success in a big, corrupt, government-controlled command economy like China's. In the past decade since I've been following his career I've only been able to discern one true talent that Wang possesses: his extraordinary ability to milk China's dark and often corrupt shadow economy for cash, land, and political favor. He has exploited his extensive network to persuade various government officials to grant him giant tracts of land, prime positioning in major deals, and funding to prop up strategically bankrupt ideas and ventures that would have perished in a competitive capitalist system.
In many conversations I've had with senior Wanda executives, and one in-person encounter with him, the picture I've pieced together of Wang is one of a shrewd, manipulative networker and negotiator who operates very much in the style of a Donald Trump. Wang is adept at creating value for himself while simultaneously destroying it for those who support and invest in him. Like Trump he is a self-styled showman given to exploiting constant media attention to make ludicrous and obviously false statements designed to attract attention but that ultimately prove damaging to his ventures and his reputation. As he opened his China-based theme parks, for instance, Wang made the absurd claim that he would immediately crush Disney and its parks, despite having no experience in that industry, and no obvious competitive advantage. When Disney debuted its Shanghai Disneyland park to the paying public, Wang told China's CCTV network, "They shouldn't have entered China. The frenzy of Mickey Mouse and Donald Duck and the era of blindly following them have passed."
Rather predictably, Wanda's theme park venture started off badly with a chaotic opening that generated toxic global publicity. His projections of 3 million visitors per year for his first park were optimistic; he was drawing a reported average of about 200 visitors per day when he closed the park down for "renovations". Wanda lasted less than three years in the business before Wang was forced to sell it off.
When he visited Hollywood last year and assembled many of the most powerful people in the American movie business to announce the opening of his Wanda Qingdao Studios, Wang simultaneously boasted that Wanda would soon beat Hollywood at its own game, and he promised generous rewards to those who would work with him, in the form of a 40 percent rebate on production costs expended at his massive new facilities. At the cocktail reception that followed his presentation the executives I spoke with all agreed that Wang's competitive pronouncements were laughable, and no one believed that he would deliver on the promised rebates. Although film and TV productions have since been mounted at Wanda Qingdao, I have yet to hear of anyone receiving a 40% rebate or anything close to it.
By Rob Cain
Forbes