Three high level officials in Xi'an, Shaanxi province were sacked after failing to defend themselves amid accusations of dereliction of duty during a local TV show.
The talk show, Wen Zheng Shi Ke (literally, Moment of Government Inquiring), was aired on Feb 8 by Xi'an Television Station. In the live show, three senior officials in charge of environmental protection in Huxian county of Xi'an were invited to respond to complaints from viewers and the host.
Caught off guard by the grilling, Li Xiaobing, chief of Huxian's Environment Protection Bureau, repeatedly faltered as he responded, "It's a shame", "I'm sorry" and "we failed in duty indeed".
When being asked about pollution caused by a local duckery, the embarrassed official didn't reply directly. The adamant host then turned to the viewers and ask whether they understood the explanation. The question was answered with a unanimous "No".
As soon as the evening show was over, the Xi'an authority immediately held a meeting during which, Li was reportedly scolded by his superior for not being worthy of the Party committee's trust.
Two days later, Li, with his deputy chief Cui Rongqi, and disciplinary team leader Cheng Jianfeng, were removed from their posts.
It is rare to dismiss a leaders group altogether, said Guo Tingping, Li Xiaobing's successor. Guo said the incident had a great impact on the bureau.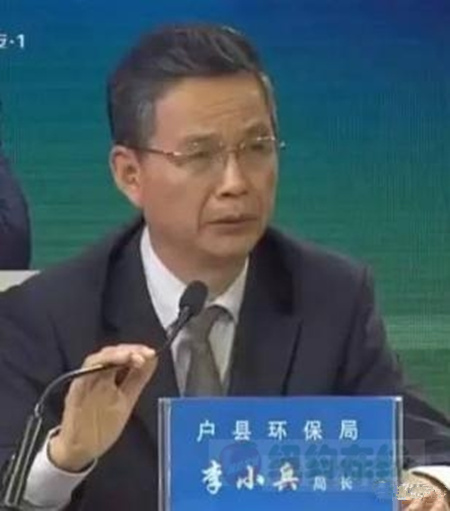 Li Xiaobing, chief of Huxian county's Environment Protection Bureau, answers questions raised by the audience.
Besides the said show, there is another similar TV program produced by the same TV station. In January, two officials from the city's Administration for Industry and Commerce were fired after being criticized on the show Mei Ri Ju Jiao (Daily Focus).
As early as 2011, shows grilling local officials became popular in many provinces, including Hubei, Hunan, Guangdong and Henan. The idea is to get officials to leave the cocoon of their official compounds and face the public.
It's not uncommon in these shows to see officials blushing, stammering, and sweating while being bombarded by harsh criticism and many of them are forced to apologize or promise swift changes.
The shows, however, are not flawless. Some people argue that to dismiss an official in this way is too arbitrary.
"Generally speaking, it is reasonable to fire an official if the public is not satisfied with his or her performance. But the dismissal should follow legitimate procedures," Yan Jirong, a professor from the School of Government at Peking University said.
However, Yan said this is not the point. The show provides a way for people to exercise their right to know and supervise the government. But people's concerns vary. Some departments are doing nothing but are still free from grilling because people don't know it. On the other hand, some departments, such as the environment protection bureau, are struggling to gain people's confidence, although they made substantial efforts because people care more about polluted water and smog.
"If the officials' performance on such shows is counted as a factor in their promotion and demotion, it has to be institutionalized," Yan suggested. For instance, public opinion should carry different weights for sectors people are more sensitive about and sectors far from daily life. Moreover, a buffering area should also be established to give the officials an opportunity to improve.
"The shows should not just be a means to draw attention and make good theater, or it will become the 'rule of man'," Yan said.
By Liu Jing | Chinadaily