The number of inbound tourists in China grew at an average rate of just 1 per cent per year between 2005 and 2015, lagging the Asia-Pacific average.
Visitors from China may have become the biggest contributors to the global tourism market, but the Asian giant with a 5,000-year history apparently is not that attractive to foreign tourists.
The number of inbound tourists in China grew at an average rate of just 1 per cent per year between 2005 and 2015, and eight out of 10 of those visitors were from Hong Kong, Macau and Taiwan, according to Beijing think tank's report.
The rate trails that of both developed countries and other emerging economies; it also is far behind the average level of the Asia-Pacific region, which saw inbound tourist traffic grow by more than 80 per cent in the same period, according to the Centre for China and Globalisation (CCG).
Tourism authorities had blamed the global financial crisis for a sluggish inbound tourism market in the past decade. Last week, they said in a statement that the market has entered a new era of steady growth.
The National Tourism Administration recorded a surplus of US$10.2 billion in tourism revenue for the first six months of this year, and forecast growth in the years ahead.
However, the figures are not as good-looking if Hong Kong, Macau and Taiwan are not considered, CCG report co-author Miao Lu said.
China's tourist turn-offs: visitor numbers down thanks to rising yuan, pollution and visa issues
The study, based on official figures, showed a deficit of 30 million trips in tourism for China in 2015 when the three regions are excluded. The numbers have remained largely unchanged despite some recovery in the overall data since last year, Miao said.
"Those regions deducted, there was still a big portion of those foreign tourists who were actually Chinese nationals living abroad. So the number of foreign visitors was really small, which is apparently inconsistent with China's growth in general," she said.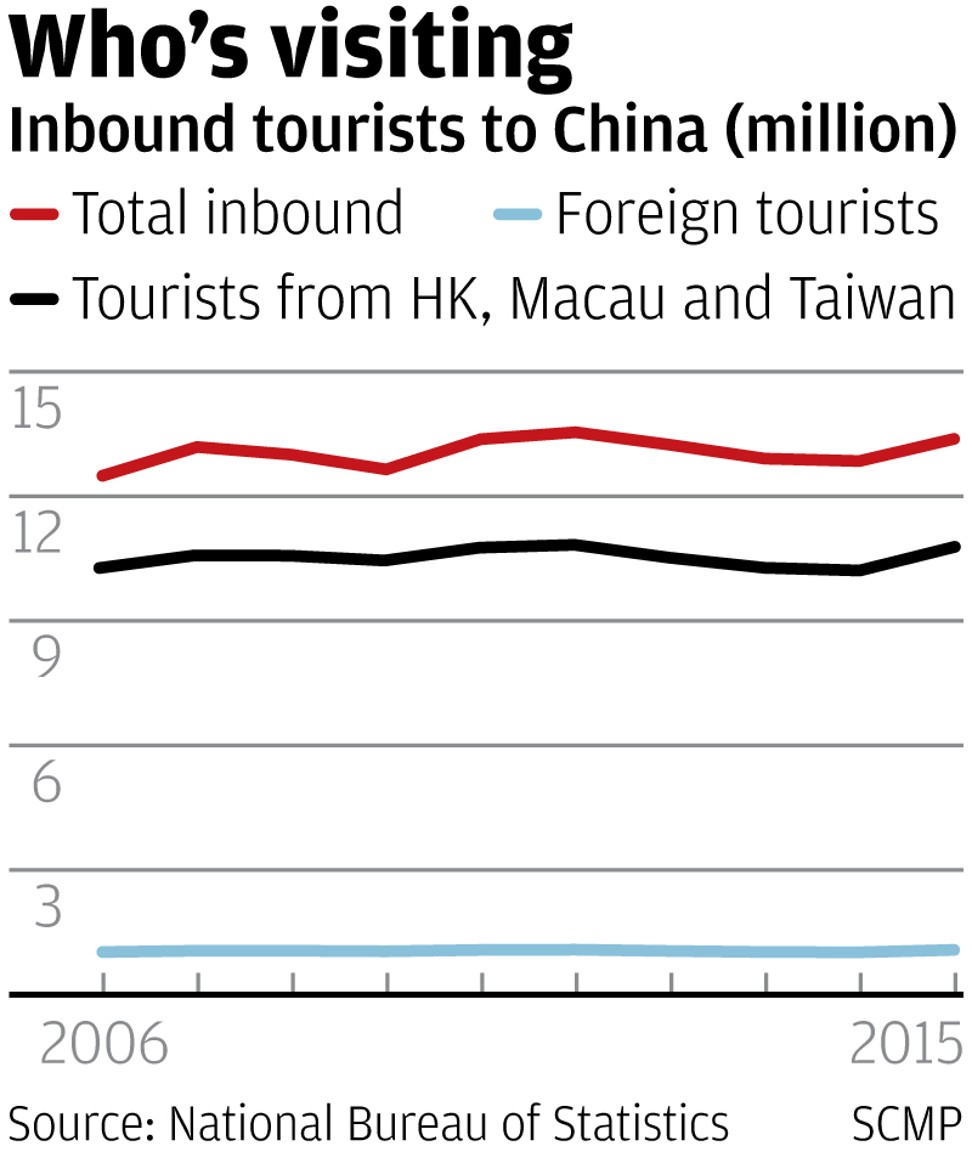 Liu Simin, a Beijing-based tourism expert, said that while the yuan's appreciation before 2016 has directly influenced inbound tourism, a mature tourism sector in other Asian countries has left China uncompetitive.
"Popular tourist destinations in Asia, such as Thailand, provide better services and are often better advertised," he said.
Hong Kong and mainland tourists keep visiting UK despite terror attacks
Simon van Hout, from Amsterdam, said foreigners may be repelled by China's reputation for polluted air and food safety problems. "When I first came to China one and a half years ago, I was afraid of three things: the air pollution, the water pollution and the food," said the man, who is now a teacher in Zhejiang province.
China does not match up well against certain other countries, he said. "Japan, for example, has the reputation of being cool. When people think of Japan, they think of hi-tech, and Korea too. China seems more foreign, more scary, and less hip," he said.
Liu added that China has does a poor job of exporting its soft power.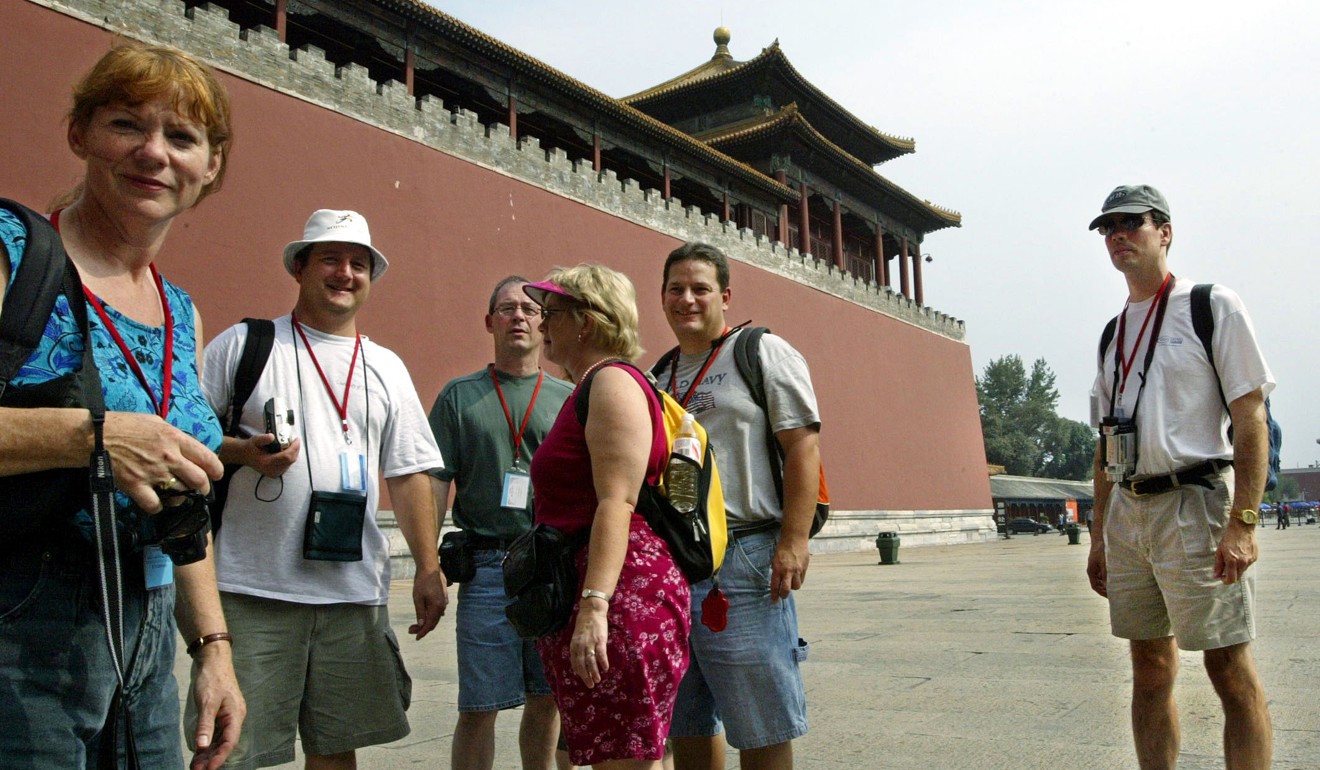 "For example, people start to yearn for Sweden after watching the prize-giving ceremony of the Nobel, and the US after Hollywood movies. But we have done little in this regard," he said.
Debbie Van As, from Cape Town, South Africa, agreed that people tend not to think of China as a holiday destination because they are often uninformed and misinformed about it.
"From my personal experience and those of friends who have been in China, firstly China has always been reported as being dirty, polluted, not very nice people, suspicious foods, language problems," she said. She now works in Jiaxing, a small city near Shanghai. "I was told all of these things before I came here."
"Because of internet restrictions viz a lack of advertising, China doesn't get the coverage like other South East Asian countries and therefore [potential visitors] continue to believe that China is only about the bad and the only tourist attraction is the Great Wall," she said.
Record 133 million Chinese tourists to travel out of mainland this year, with Hong Kong their top destination: report
Wang Huiyao, director of the CCG, said government policy is a big barrier. Despite the ability of visitors to enjoy visa-free stays in a few megacities and Hainan island, most parts of China have strict visa policies.
China has the world's lowest percentage of foreign students, he noted. Among the country's 35 million college students, about 200,000, or less than 1 per cent, are foreign, Wang said.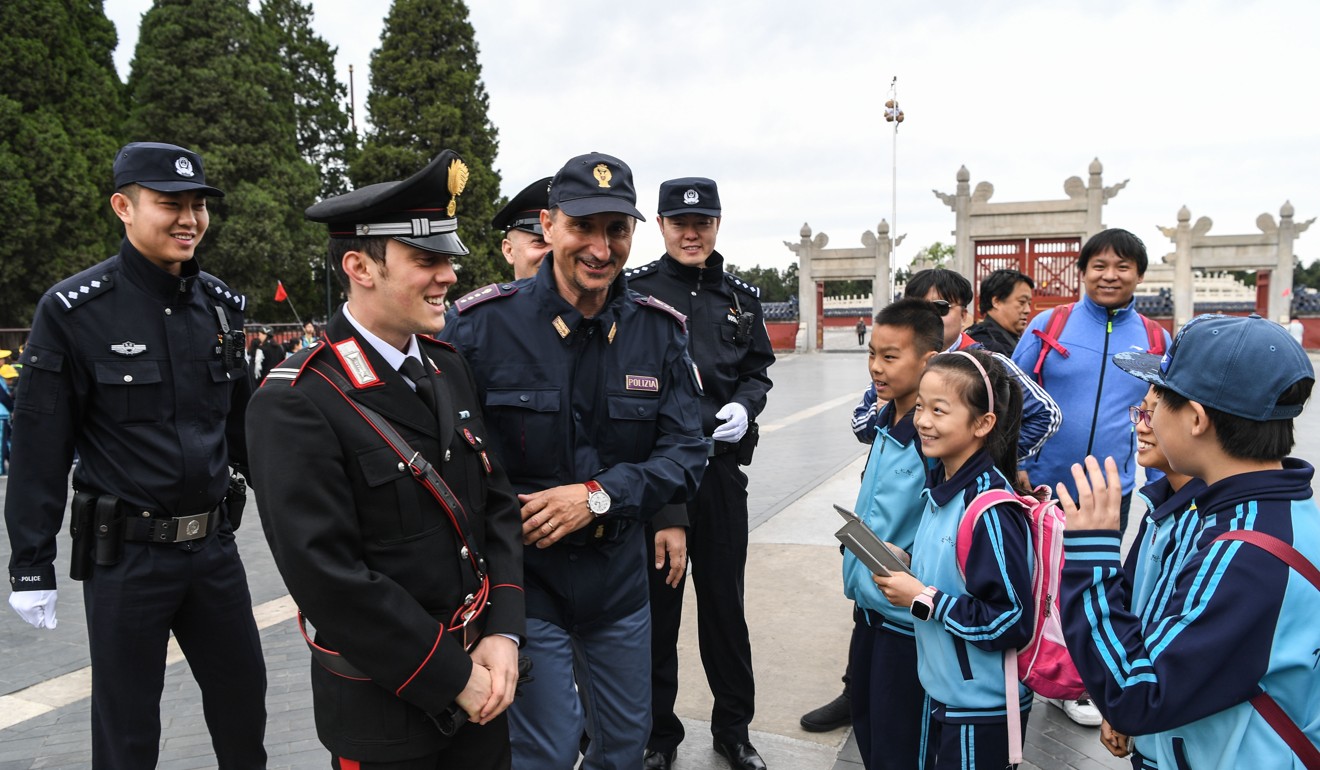 The number of foreigners who work in the country is also small. Together these two groups add up to about 800,000 people, he said.
"When there are not so many expats here, there are not so many people coming to visit them, or sending kids to study here," Wang said.
While travel agencies flourish on the mainland, most of them focus on outbound travel services, and the inbound tourism department is usually the smallest.
For industry insiders, it's easier to earn money in outbound tourism as China's growing middle class shows unprecedented interest in travelling abroad, Liu said.
"Foreign tourist destinations usually have a mature system and all the domestic agencies need do is to send people to them, whereas it takes much more money and effort and earns less when it comes to receiving foreign tourists," he said.
Unlike Chinese who spend a lot of money shopping when travelling abroad, foreign tourists in China spend less than 20 per cent of their money shopping, the CCG report showed. Nearly 40 per cent of that expenditure went to long-distance transportation, according to 2015 figures.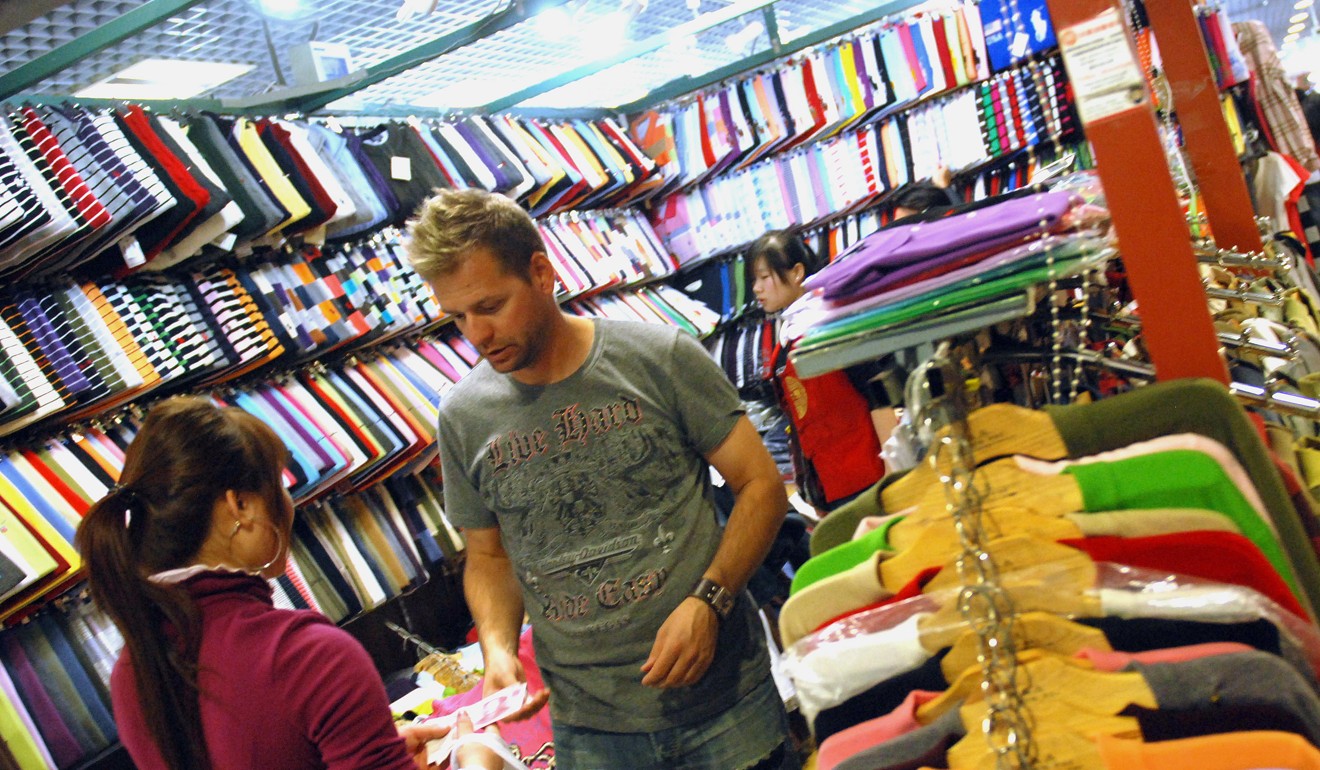 But some leading industry players are trying to generate new growth from the inbound tourism business.
Ctrip, China's largest online travel agency, recently teamed up with the Confucius Institute Headquarters, a government organisation providing Chinese language and cultural teaching services in foreign countries, to lure those who are interested in visiting China.
China 'tourist' spending concealing flow of investment overseas, says Fed report
Zhu Lei, who heads strategic cooperation at the company's international business unit, said China should be attracting more foreigners, thanks to its rich historical and cultural resources, stable political environment, good public security, growing number of international meetings, a steady yuan, and visa-free stays in some of its cities.
The central leadership's "Belt and Road" infrastructure initiative is also bringing opportunities, he said. "Guided by the initiative, local governments are targeting Russia, eastern and mid Europe, and South Asia for inbound tourism. These regions will be the emerging sources for inbound travellers and release great potential."
At present, more than 60 per cent of inbound China tourists are from Asia. South Korea and Japan are the major sources of Asian tourists in China, while Russia provides the most travellers from Europe, and the US from America.
By Mandy Zuo
SCMP