By Yashan Zhao BBC Trending
Chinese passport holders face some of the strictest travel restrictions in the world, so when a social media post claimed easier travel was on the horizon, it's little surprise that it went viral very quickly.
According to the 2016 Visa Restriction Index, Chinese passport holders are allowed visa-free entry to 50 countries and territories, ranking the strength of the Chinese passport 87th out of 104 countries.
But a post that was shared more than 100,000 times on the social media platforms WeChat and Sina Weibo offered Chinese passport holders the tantalising prospect of visa-free travel to 141 countries.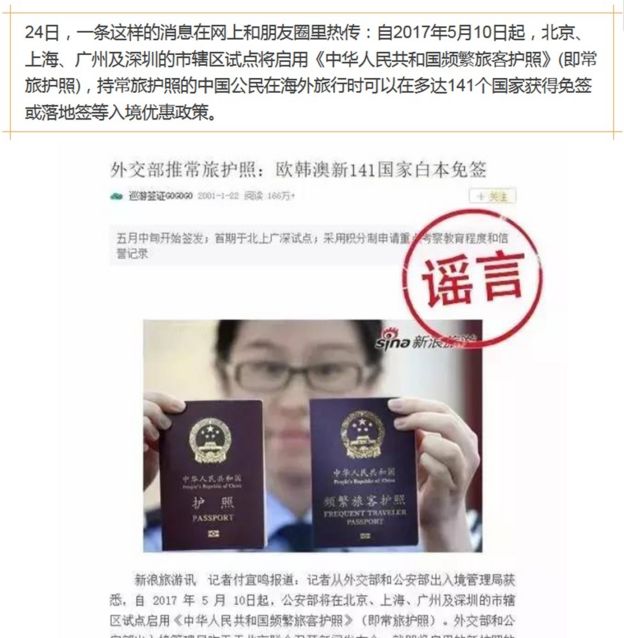 The post was accompanied by an image showing the new "Frequent Traveller Passport" – and claims that it is a government-sanctioned official document. The text promised visa-free entry to previously restricted countries including Australia, Japan, South Korea and the 26 European states that make up the Schengen area.
But after it spread widely, China's Foreign Ministry debunked the post as fake.
Guo Shaochun, director general of the Foreign Ministry's Department of Consular Affairs, called the rumour "sheer fabrication" at a news briefing in Beijing.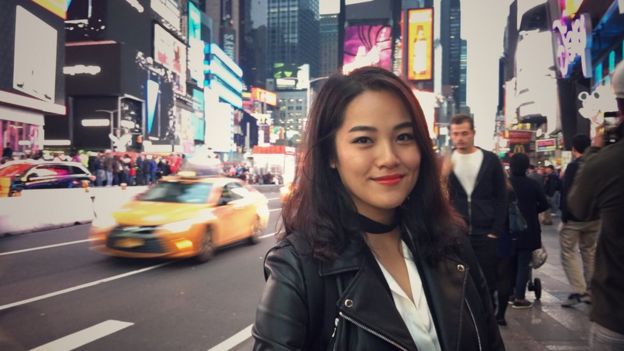 Chinese journalist Jingjing Li, herself a frequent traveller, told BBC Trending that the incorrect post went viral largely due to China's rising middle class.
According to the China Tourism Research Institute, China had 120 million outbound tourists in 2015 and they collectively spent $104.5bn, increases of 12% and 16.7% compared with 2014.
Some people on social media commented that the rumour spread due to a clamour from Chinese passport holders for better visa treatment.
"Hopefully, it will spur the Foreign Ministry to work hard in the future to achieve visa exemptions with 141 countries someday," Weibo user @KM-2011 wrote.
Mr Guo acknowledged the rising public demand in the press conference, saying: "We will continue to spare no effort in visa facilitation talks with other countries, as we have already made progress."
BBC