China is prepared to retaliate should President-elect Donald Trump take punitive measures against Chinese goods and trigger a trade war between the world's two biggest economies, according to people familiar with the matter.
Options include subjecting well-known U.S. companies or ones with large Chinese operations to tax or antitrust probes, said the people, asking not to be identified because the matter isn't public. Other possible measures include anti-dumping investigations and scaling back government purchases of American products, the people said.
The move illustrates how the fallout from escalating tensions between the two nations risks spreading to companies. Trump has made China a frequent target of his attacks and nominated trade-related officials who the Communist Party's Global Times newspaper said would form an "iron curtain" of protectionism.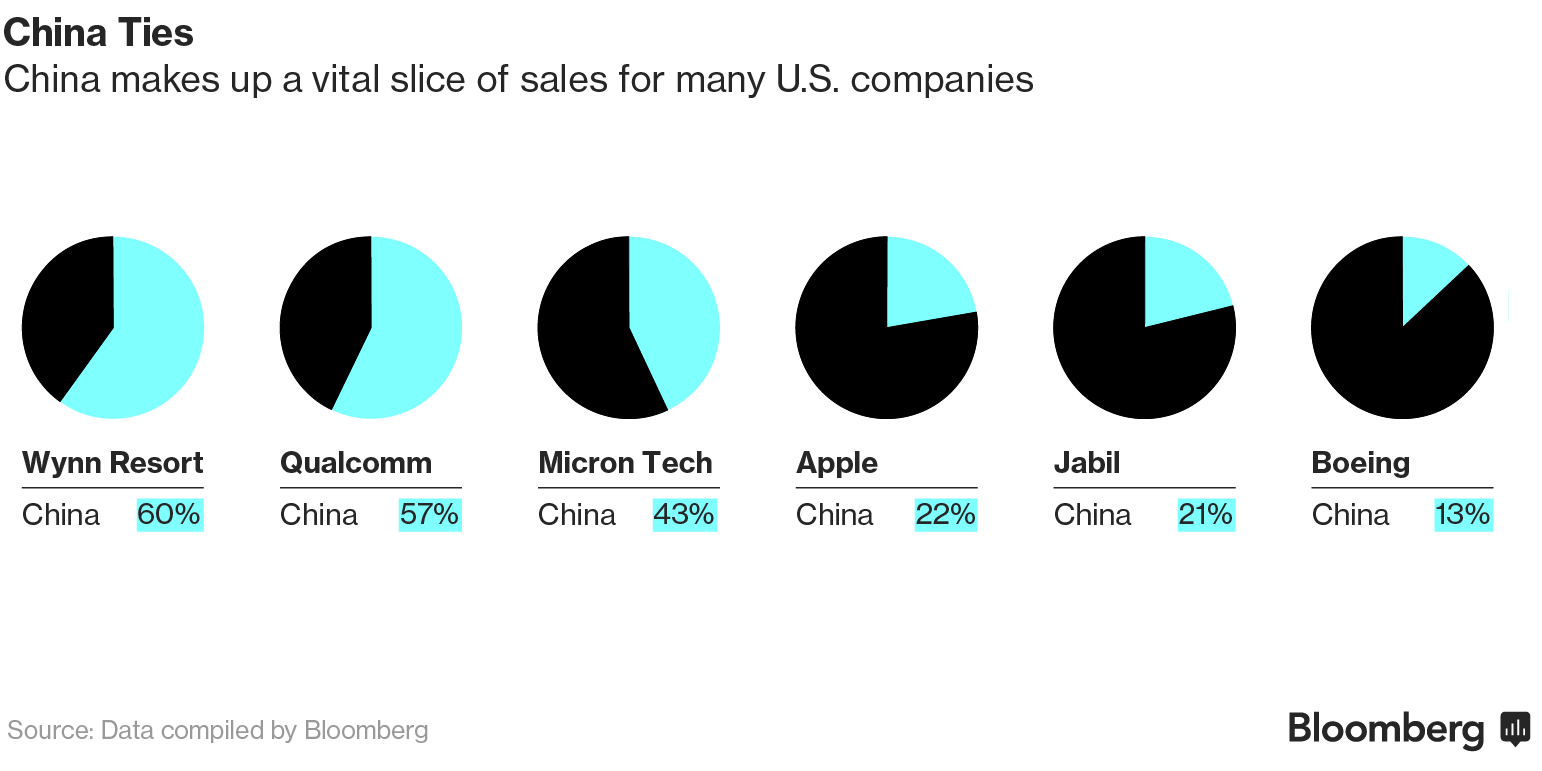 Any retaliation by China against Trump stands to be risky. A backlash may result in China damaging access to its biggest trading partner, said Michael Every, head of financial markets research at Rabobank Group in Hong Kong.
"When you have a country with a large trade deficit that retaliates against a country with a large trade surplus with it, it's the country with the trade deficit that wins," said Every. "The country with the surplus loses, every time."
America's trade deficit with China narrowed to $31.1 billion from $32.5 billion in October as U.S. exports to the nation were the strongest since December 2013, according to the most recent data available. That brought the trade deficit to $288.78 billion for the 10 months to the end of October.
Playing Chicken
China's central government compiled the possible countermeasures after collecting opinions from various departments, the people said. The punitive steps would only be carried out if the U.S. acts first and after senior Chinese leaders sign off on them, they said.
In response to Bloomberg queries, China's Vice Minister of Commerce Wang Shouwen highlighted the benefits of maintaining good bilateral relations, saying that U.S. investments have not only helped Chinese employment but have also led to immense wealth for American companies.
"I believe win-win economic ties between the two nations will keep moving forward," Wang said. "No one wants a lose-lose scenario, and no one will want to harm the win-win ties. I'm still optimistic about future China-U.S. economic relations."
Wang also said the Ministry of Commerce will seek to level the playing field for foreign companies pitching to win government contracts and that it wouldn't discriminate against foreign companies' products made in China.
Representatives at China's State Administration of Taxation and General Administration of Customs either didn't respond or couldn't immediately comment to Bloomberg queries. Representatives at Trump's transition team didn't respond to a request for comment.
Late last year, China fined General Motors Co., the second-largest foreign carmaker in the country, nearly $30 million for antitrust violations after the company was accused of setting minimum prices on some models made by its SAIC General Motors joint venture. GM said at the time it respects local laws and that it would fully support its venture in China to ensure all appropriate actions are taken.
To read more about U.S. companies' exposure to China, click here
Given how much they have at stake — Rhodium Group estimates American multinational corporations have poured more than $228 billion into China since 1990 — U.S. business groups have a history of pushing back against Washington on trade issues with China. In the 1990s, companies including Boeing Co., Motorola Inc. and American International Group Inc. were involved in lobbying efforts in the annual battle to renew China's most-favored nation status that gave its exports low-tariff status in the U.S. In 2011, trade groups representing companies including Microsoft Corp. and Wal-Mart Stores Inc. lobbied against legislation to pressure China to raise the value of its currency.
"Discriminating against foreign companies in the enforcement of laws and regulations harms not just those companies, but also the millions of Chinese who work for them, their local partners and those who use their products and services," said William Zarit, chairman of the Beijing-based American Chamber of Commerce in China. "We urge the governments of both countries to find ways to build trust through increasing transparency, and to establish a level trade and commercial playing field. "
— With assistance by Steven Yang