Hu Jianlong says hostility towards free speech in China hurts the nation's ability to create a film like India's Dangal, which has delighted Chinese viewers.
President Xi Jinping recently told Indian Prime Minister Narendra Modi that he watched the Bollywood film, Dangal, and liked it. Their conversation took place on the sidelines of the Shanghai Cooperation Organisation meeting in Astana, Kazakhstan, on June 9.
Apart from Titanic, a Hollywood blockbuster of the 1990s, few foreign films have been bestowed such glory in China as Dangal. In 1998, Titanic became such a massive hit that then-Chinese leader Jiang Zemin recommended the entire Communist Party Politburo watch it. At that point, few Chinese expected a Bollywood movie would rock the whole nation 20 years later.
Dangal, a sports drama about India's first gold medal-winning wrestler, Geeta Phogat, collected US$186.5 million in 47 days of its run in China, breaking a slew of records for the Indian film industry. It is the first non-Hollywood film to amass over 1 billion yuan (US$147 million) in China. It is the first time that the box office for a Bollywood blockbuster in China has outperformed that of its home Indian market. The Indian press, whose China pages are often occupied by stories of border disputes and diplomatic rows, are baffled at the reception for this film: they marvel that no matter where Aamir Khan appears during his travels across China, he creates a stir with his fans.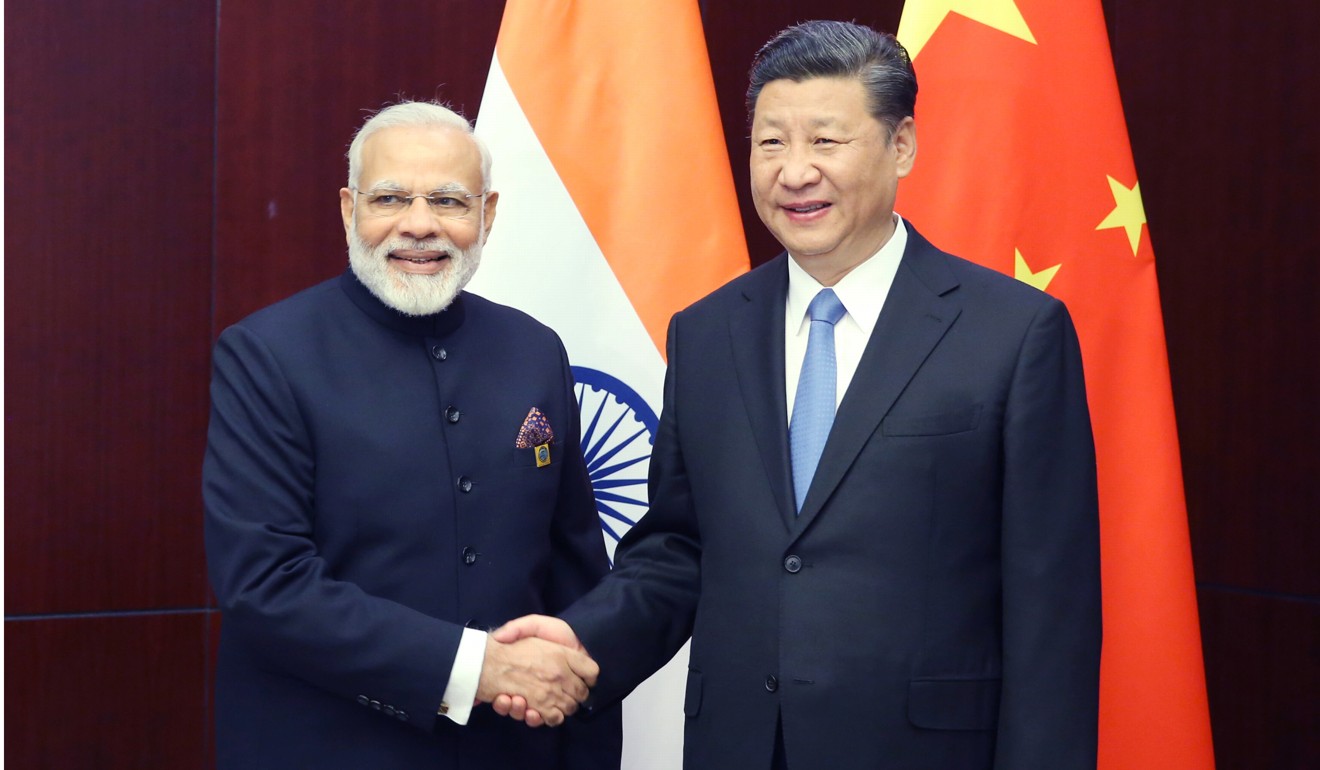 Dangal's success reaches far beyond box office earnings in China. It also prompts a comparison between China and India. China's state media has a long tradition of playing down and disparaging India. Beijing's propaganda machine often portrays India as a nation of failure with appalling sanitary conditions, horrible public transportation and rampant rape. Beijing tries to link India's "backwardness" to its democracy, suggesting that democracy leads to chaos while China's totalitarianism creates prosperity and efficiency.
Invoking the image of a poor and dirty India enables Beijing to show, in contrast, how successful China's socialism with Chinese characteristics is and how well the Chinese people are cared for by the ruling Communist Party.
An image of India as a loser is subtly tailored into Beijing's narrative.
But Dangal has raised doubts about the Indian profile and image promoted by China's party-controlled media. The question millions of Chinese audiences commonly ask is: why can't the Chinese produce such an epic movie? A celebrated commenter on the Chinese social media site WeChat provided a possible answer. After travelling in India a few years ago, he concluded that India was 20 or 30 years behind China in terms of infrastructure. However, in terms of the invisible areas of fine art and literature, China was lagging India. Many young Chinese readers agreed with him.
The commenter also pointed out a weak link in China's quest for rejuvenation: soft power is absent from China's rise despite its economic achievements. Dangal mirrors such a Chinese shortcoming. Although China's economy is more than five times larger than India's, the latter has greater soft power than China.
So, what lessons can China learn from Dangal's success?
First of all, soft power can only come from a free civil society. This point is raised by Joseph Nye, the Harvard professor known as the father of soft-power theories. China's soft-power push proved his claim. In 2009, the Chinese Communist Party launched a campaign to improve its global image. The campaign is called Da Wai Xuan (Great External Propaganda), and an important part of it is helping the party's mouthpieces expand China's presence globally.
Billions of dollars were spent on the campaign, and many communist cadres trumpeting the campaign were promoted. There was little else. Unsurprisingly, the campaign evolved into a typical vanity project, and it failed to impress the targeted Western audience because people living in democracies don't take propaganda blindly. In contrast, Dangal generates forceful soft power as well as billions of income without any government funding. Therefore, China should rely on civil society and the private sector, rather than party apparatus, to exercise soft power.
How rekindled Sino-Indian tensions are reshaping Asian geopolitics
Secondly, soft power is set to decline when hard power suffocates openness and freedom of speech. Beneath the surface of Dangal's success is an accomplished team of screenwriters, musicians and cinematographers. All these creative jobs can only blossom from the soil of openness and tolerance. Democracy means India is in a far better position than China in protecting openness and freedom, which encourages independent minds to craft masterpieces. However, China is seemingly stepping in the opposite direction. While Xi was applauding Dangal, the Cyberspace Administration of China closed hundreds of social media accounts which were accused of crossing the censorship line. The recent move signals the intensifying hostility towards the media and freedom of speech across China. It will undermine China's capability to produce its own Dangal.
By Hu Jianlong
SCMP