Back in 2015, it felt like a new Chinese gazillionaire was arriving in Sydney and setting up camp every other day.
With their lavish mansions, the over the top parties, head-to-toe Gucci and Louis Vuitton, sparkling Bentleys and six-figure Hermes handbags, a growing pack of seriously cashed-up Chinese had become quite a spectacle on the Sydney social radar, despite significant cultural and language barriers.
But it appears the party has come to a crashing end, no doubt heralded by the latest unsavoury headlines surrounding former Sydney regular, billionaire Richard Liu,known as Liu Qiangdongin China.
On Monday it was revealed that Liu was the "famous Chinese billionaire" who was mentioned in a rape trial after a guest to his Sydney penthouse dinner party was accused of sexual assault. There was no suggestion Liu was involved in any wrongdoing.
Nicknamed the "Jeff Bezos of China", Liu is the founder of internet marketplace JD.com and, according to Forbes, his net worth is almost $US10 billion ($13 billion).
Back in 2015 PS reported on Liu making his presence felt around some of Sydney's finest wine shops, snapping up vast quantities of Grange Hermitage at considerable expense to stock his new Sydney wine cellar.
Though not all of his Chinese pals had developed a taste for the famous Aussie red, with one wine snob informing PS he had witnessed a guest drinking the Grange with a splash of – hold your breath – Coca Cola.
However last year the Herald revealed Liu's wife, Zetian Zhang, was selling her Stamford Residences penthouse at The Rocks, which they bought just two years prior for $16.2 million.
The penthouse was bought for Zhang, 24, just six months before she married Liu in Sydney in October 2015, catapulting Zhang from being known as the internet sensation with the angelic smile known as "Milk Tea Sister" to being China's youngest, female billionaire in her own right.
Meanwhile life has resumed to some semblance of normality around the leafy streets of Hunters Hill, with one of the suburb's more prominent wealthy Chinese residents having flown the coop.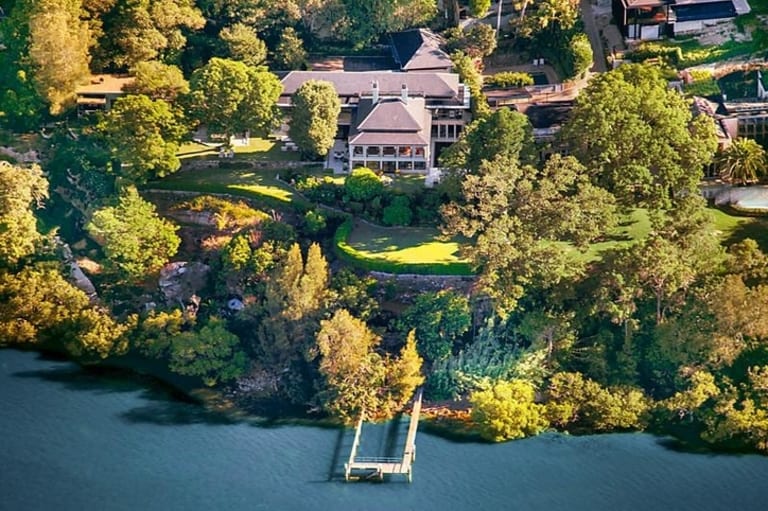 PS anointed Sam Guo as the "Chinese Gatsby", thanks to the lavish parties the kaftan-wearing Shenzhen money-bags threw with great frequency at his expansive multi-million-dollar compound Windermere.
Back in 2015 former Treasurer and neighbour Joe Hockey suggested Guo be investigated by the Foreign Investment Review Board after becoming suspicious of the circumstances surrounding his $12 million purchase of Windermere.
Guo later appeared on Four Corners denying he had done anything wrong and revealed he had ambitions to become "China's greatest oil painter" and regularly posed in photographs with musical instruments he admitted he had no idea how to play.
There was no sign of Hockey when PS turned up at Chinese Gatsby's White Party in 2015.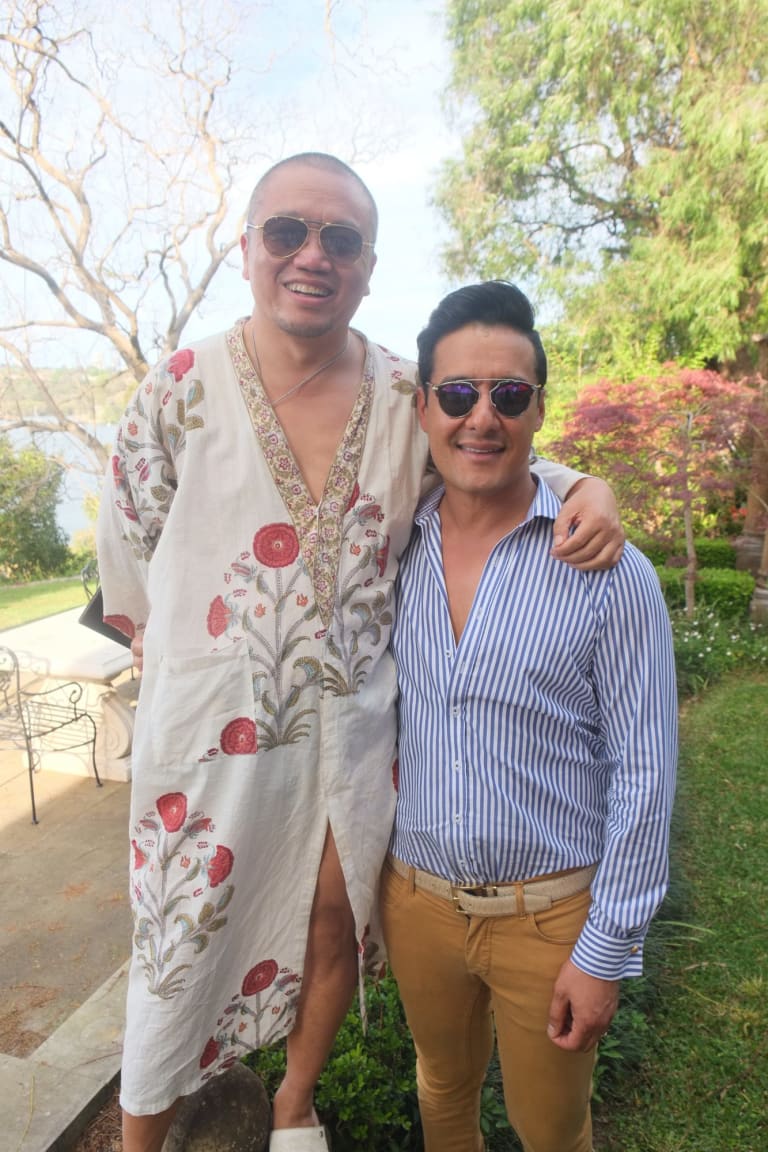 Rather it was a mixed bunch of Shenzhen and Sydney socialites who mingled with Guo, who had donned his favourite party robes and slippers for the special occasion, his monthly knees-up overlooking Sydney Harbour.
But the parties have stopped and Windermere is currently available for rent at $6000 a week, with Chinese Gatsby not seen in the neighbourhood for many months.
Nor have there been any recent sightings of China's own queen of soft rock Tian Zhen, who joined the well-heeled residents of Point Piper three years ago, snapping up the penthouse in the Kilmory estate for $11.65 million.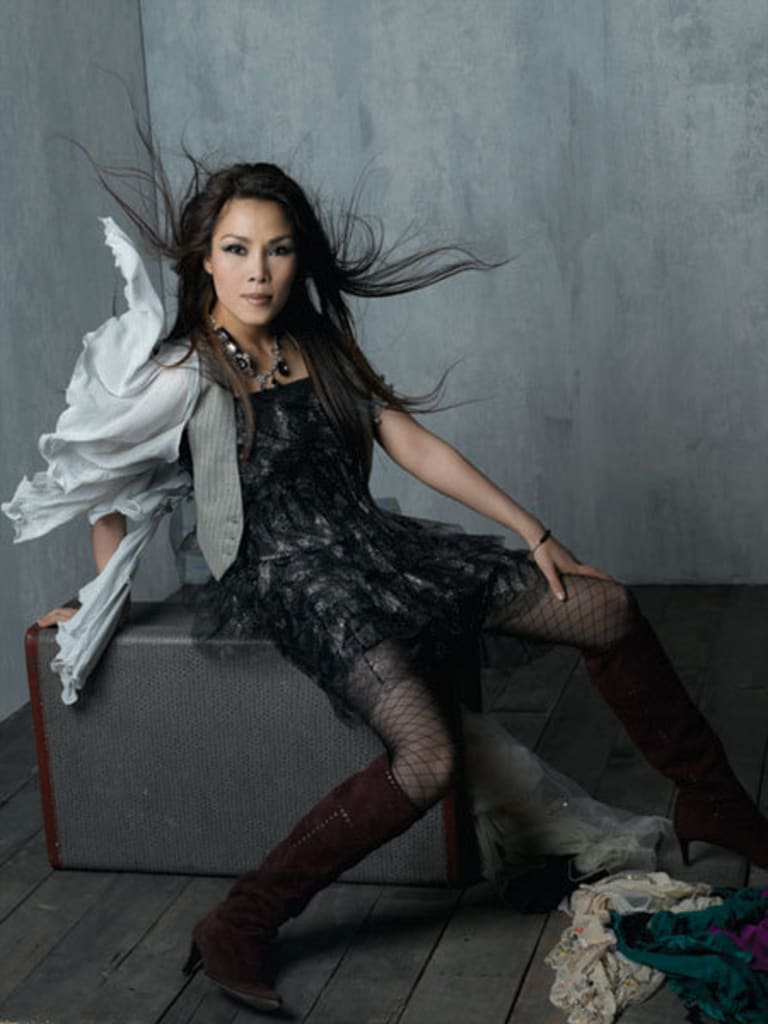 After a career spanning more than 20 years, Zhen went into semi-retirement following the 2005 release of her album 38.5 degrees C, but remains lauded as an industry veteran of China's music scene at home given her talents as both a composer and a singer.
Also missing in action is Chinese actor Liu Xiaoqing who splashed $8.9 million on The Residences' sub-penthouse overlooking Hyde Park in 2014.
Liu, with some 30 movie credits to her name, was one of the richest people in China, with billing on the Forbes Rich List of 1999, and followed up her business success by writing a book, A Movie Star to a Billionaire. Things took a turn for the worse, however, when she was arrested for tax evasion in 2002 and sent to prison for a year.
SYDNEY GLAMOUR COUPLE CALL IT QUITS
They were Sydney's golden couple living the picture-perfect dream inside the glittering harbour-side jewel that is The Hermitage.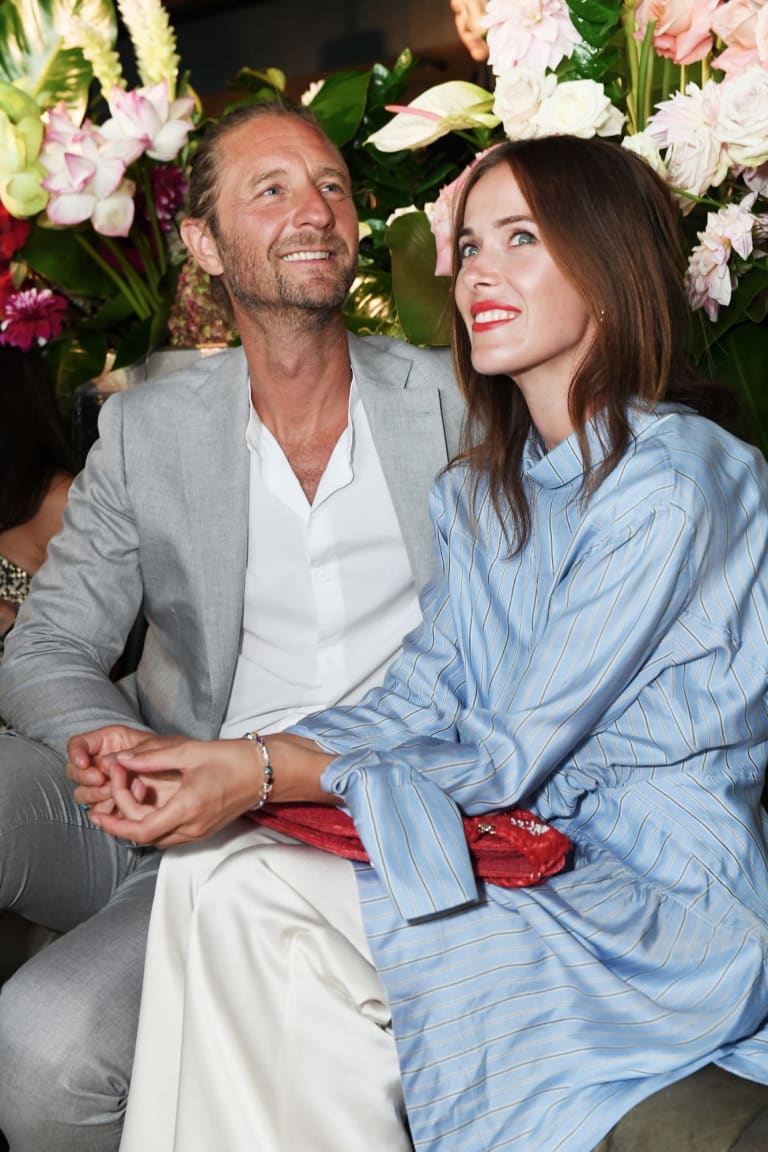 However millionaire bar tzar Justin Hemmes and the mother of his two young daughters, model Kate Fowler, have called it quits on their near five-year relationship.
The former couple, who met on a boat in Europe in 2014 and have been feted on Sydney's party scene, only recently marked the first birthday of their second child in June, with baby daughter Saachi joining their older girl, Alexa, who is two and a half.
Hemmes told PS on Friday Fowler remained living on the Hermitage estate, a vast manicured compounded with various interconnected living quarters throughout the historic mansion, and that they were both committed to raising their daughters in a loving environment.
"Kate and I have the utmost love and respect for each other," Hemmes told PS exclusively.
"At the beginning of 2018, Kate and I decided our friendship and respect for family life would become the focus of our relationship. We love our children dearly and for now continue to live together happily in our family home."
Hemmes said the status of their relationship was now solely platonic, adding: "Kate is a wonderful, wonderful, wonderful woman. As for what the future holds I am not sure."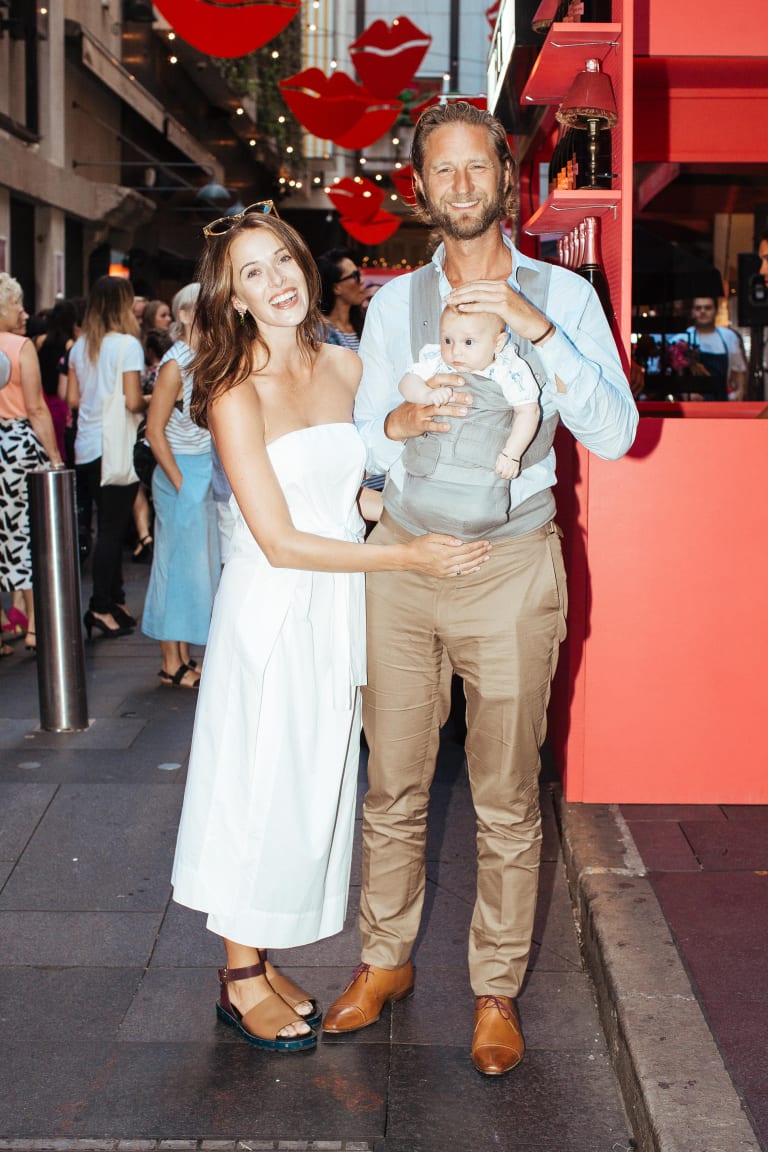 Fowler, 28, a model who hails from New Zealand, emerged as Hemmes partner in 2015, the pair welcoming their first child into the world not long after making their relationship public.
Her sister Georgia Fowler is a successful international model. They are the daughters of New Zealand professional golfer Peter Fowler.
At one point Fowler was working for the late healthcare billionaire Paul Ramsay, who was a close friend of Hemmes for many years.
SEXY LINGERIE IN VOGUE
It's been six years since Kirstie Clements was unceremoniously dumped from the editorship of Vogue Australia, rocking the Australian fashion and publishing landscape and causing the glam set more than a few heart palpitations.
Since then she has become a successful author, gone on the speaking circuit, consulted on some of the biggest names in fashion and most recently, recreated herself as a purveyor of fine lingerie and upmarket sex toys.
Now she has returned to her old stomping ground launching her first magazine dedicated to all things frilly and saucy.
Six months after Clements and business partner Lisa Hili pitched a stake in their upmarket lingerie and 'intimate accessories' e-commerce Port-a-Vie to Melissa Karlson, (daughter of Rhonda Wyllie as in Perth's rich lister Wyllie Group property and investment family), the business now has its own digital magazine.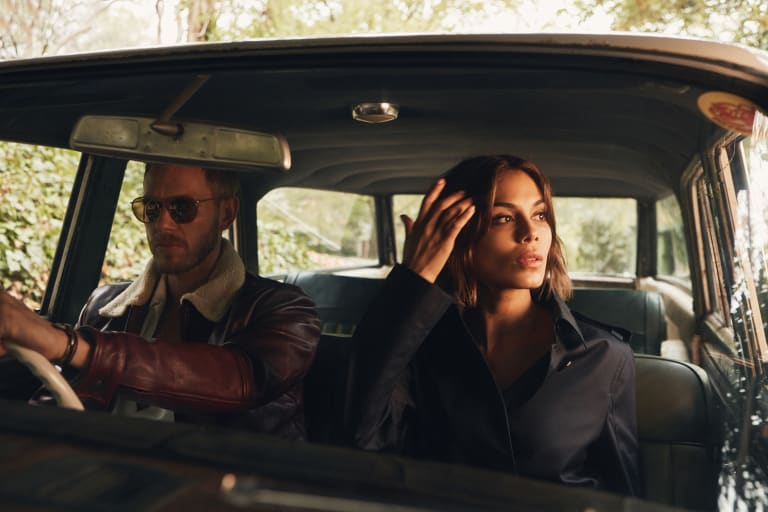 The launch issue features a revealing interview with Burlesque performer Dita Von Teese in which she discusses her choice of bedroom "toys", along with a glamorous photo shoot featuring Hollywood-based Australian actor Nathalie Kelley, who plays Cristal Carrington in the rebooted Dynasty series on Netflix, and her new husband, Bondi bar owner Jordan Burrows.
The couple, who tied the knot in Sydney in March, has recreated scenes from the Steve McQueen-Ali McGraw 1972 cult classic The Getaway.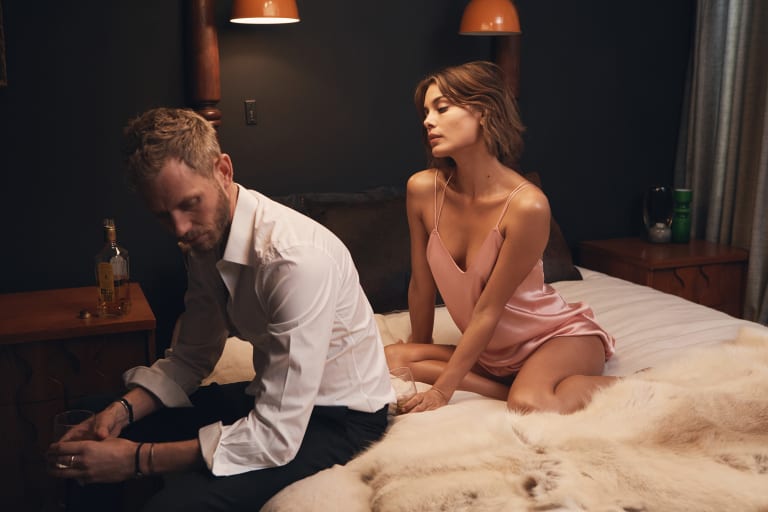 Kelley said of the shoot: "I thought that's just not going to work because he [Jordan] hates having his picture taken that way but when I really tuned into our love story and how it happened so quickly, it felt very romantic and spontaneous. I thought about Steve McQueen, Ali McGraw and pictures I'd seen of the movie. Jordan loves fast cars, but he definitely has a healthier masculinity than Steve McQueen."
WORLD IS THEIR OYSTER
On Wednesday night PS was among a select few invited into the gob-smacking Pearl Room inside the old banking vault underneath the Paspaley boutique on Martin Place.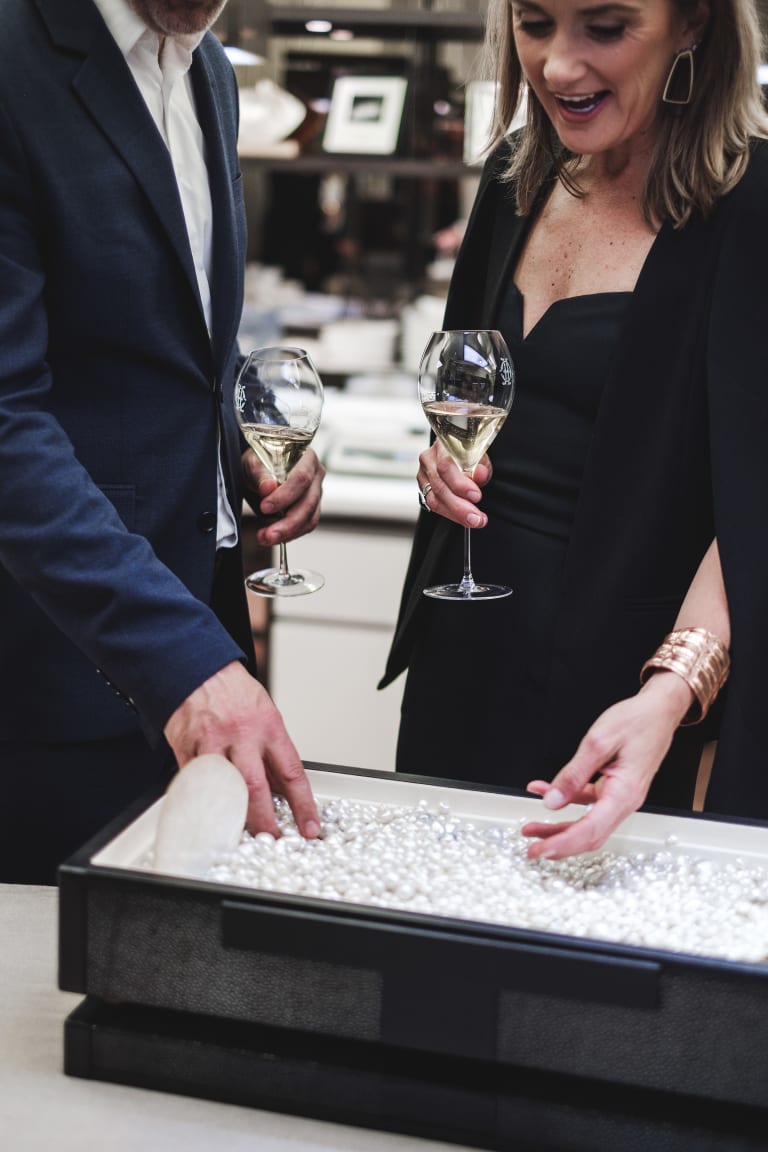 It was a suitably glamorous venue, surrounded by millions of dollars of the finest south sea pearls, to launch the 2004 Charles Heidsieck Blanc des Millénaires champagne, which is being poured exclusively at the revamped Quay restaurant for a not too shabby $98 a glass.
Among those sipping the good stuff and ogling Kool Mint-sized pearls were Gourmet Traveller Wine's  Judy and Stan Sarris, pearling heir Chris Paspaley and Quay restaurateur John Fink.
TAXING TIMES FOR DICK SMITH
When it comes to handling wealth, Dick Smithis clearly a different sort of rich man than the late Kerry Packer, who famously told a parliamentary inquiry in 1991: "Of course I am minimizing my tax and if anybody in this country doesn't minimize their tax they want their heads read because as a government I can tell you you're not spending it that well that we should be donating extra."
But PS can reveal that Smith does all he can to maximise his tax, with a minimum of $1million going to the ATO each year.
"He does everything he can to make sure that it is at least a million dollars every year, he believe's in the system and making his contribution," an extremely close associate of Smith's told PS this week after news broke Smith was closing down his food business, defeated by crushing discounting from rival Aldi.
By Andrew Hornery
SMH