The Huawei controversy dominated a high-level meeting in Beijing between Australia and China, in the wake of the dramatic arrest of Huawei executive heiress Meng Wanzhou.
Former prime minister John Howard led the Australian delegation at annual talks and later met with China's most senior diplomat, Politburo member Yang Jiechi, at the Zhongnanhai leader's compound.
Yang, a top advisor on the United States and a friend of the Bush family, noted Howard had been the Australian prime minister for 11 years and said China remembered his "important contributions to bilateral ties".
"The continued growth of Australia China relations requires joint efforts from both sides," he said.
Prime minister Scott Morrison – the fifth prime minister in five years – is yet to visit Beijing, but has said he wanted to emulate Howard's approach of working with both China and the United States.
Despite the sub-zero temperatures outside Zhongnanhai's ancient Hall of Purple Light pagoda, the mood inside the room showed a sustaining thaw in bilateral relations.
Howard told Yang in front of media cameras there had been "some good debating tussles" earlier in the day.
It is understood the topic of Huawei was raised repeatedly during the meeting between the Australian and Chinese delegations, but not in the meeting with Yang.
Australia was the first member of the Five Eyes security alliance to ban Huawei from participating in its 5G network on national security grounds, after warnings from the US.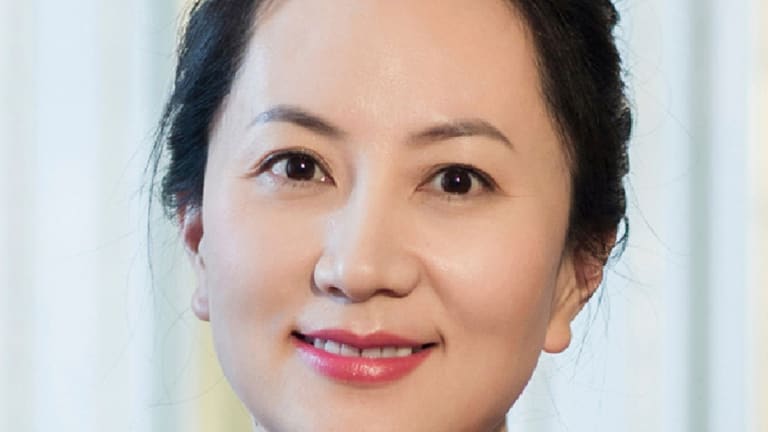 Meng's arrest a week ago in Canada under an extradition request by the United States for alleged Iran sanctions violations is being viewed by Chinese media as part of an effort to contain Huawei's global growth.
But as the trade war between China and the US worsens, Beijing has shown a willingness to repair its relationship with Australia.
Foreign minister Marise Payne and trade minister Simon Birmingham last month broke a year-long diplomatic freeze imposed by Beijing on ministerial visits to China after falling out with the Turnbull government over foreign interference legislation.
"We were able to renew the strength of the relationship today," said Howard, who noted he had visited Beijing frequently when he was prime minister.
Howard, whose former electorate of Bennelong has a large Chinese Australian population, pointed to 1.2 million Australians of Chinese heritage, and "Chinese influence in all of our cities", as important to the relationship.
Exports to China had helped Australia escape the Global Financial Crisis relatively unscathed, he said, and the economic relationship had since broadened from minerals to services and education.
"The relationship is in good shape but like all close relationships you've got to keep your friendships in good repair," he said.
The High Level Dialogue, held each year between retired officials, business, academic and cultural figures from each country, is a more candid forum to air grievances and sticking points in the relationship than meetings of government officials – of which there have been few this year.
The delegation to Beijing included former Labor foreign minister Stephen Smith, former competition tsar Alan Fels, Jason Yat-sen Li, Australia China Council chairman and ANZ executive Warwick Smith, National Museum of Australia director Matthew Trinca, the Lowy Institute's Richard McGregor and Business Council chief executive Jennifer Westacott.
Yang greeted Smith saying: "We have met before and we cooperated a lot."
Smith was the foreign minister in the Rudd Government and dealt with China during the crisis sparked by the arrest of Rio Tinto executive Stern Hu during an iron ore pricing war between Australia and China.
Some analysts have pointed to parallels between Hu's jailing and the arrest of Meng.
By Kirsty Needham
SMH