Suburban homes are being turned into makeshift warehouses as the overseas hunger for Aussie baby formula continues to grow.
The Chinese market is being fed by "daigous" – buyers who clear supermarket shelves of baby formula on behalf of Chinese mothers.
Despite the inconvenience to Australian parents, most suppliers are big fans of the daigou market.
A2 Milk Company Australia, New Zealand and Asia chief executive Peter Nathan said the company was shipping more than double the volume in 2017 it had by this time last year.
"We understand that Chinese mothers want what is the best brand for their baby, and they're prepared to pay for it," he said.
However, Mr Nathan pledged that A2 would not leave local buyers in the lurch.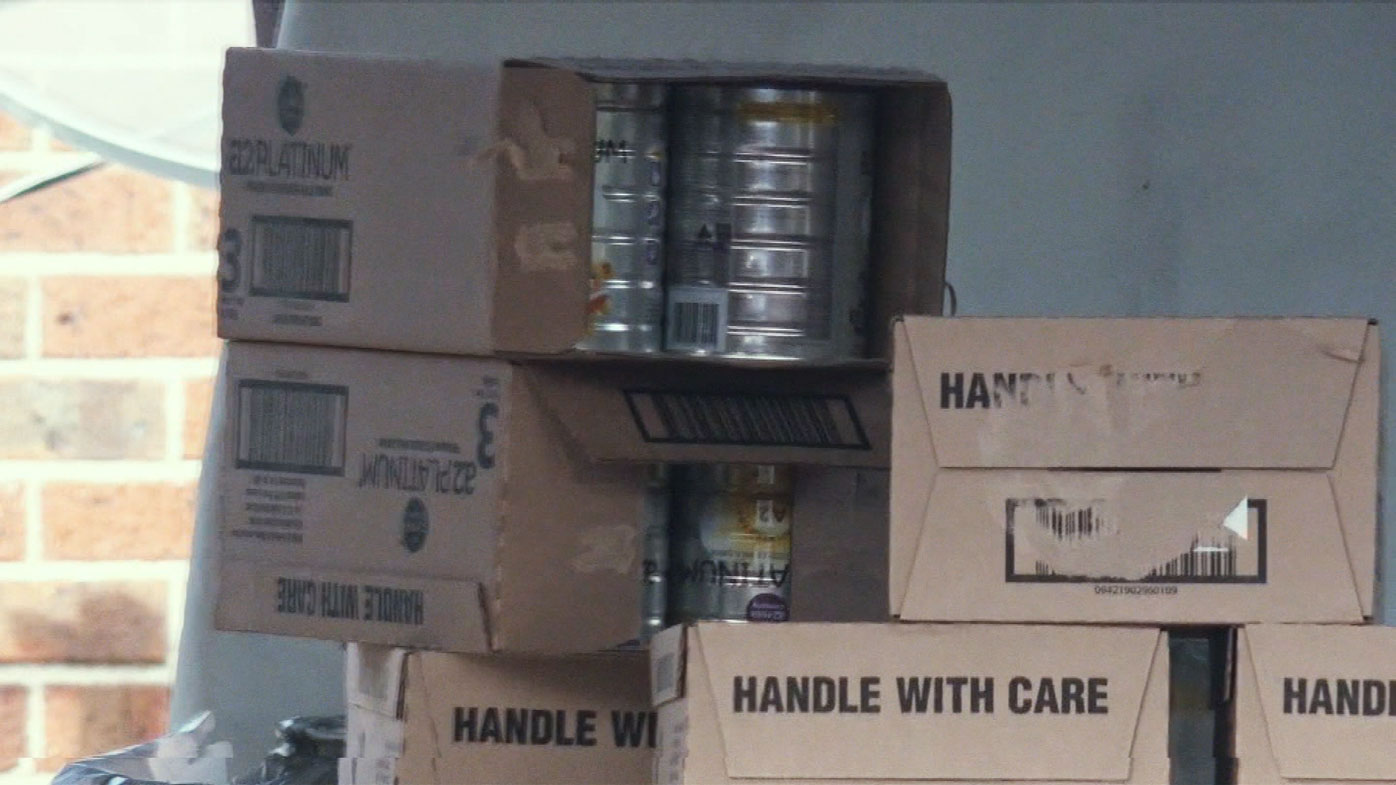 Some suburban homes are being used as warehouses.The market is completely legal.
"What we are saying is this: we will provide you with the product you want, or the variants you want, if you contact us directly," he said.
"That is our commitment to you."
A Current Affair discovered what appeared to be a formula warehouse in a south-east Melbourne garage.
The residents bought up a boot load of baby formula before returning to apparently package and label it at home.
When the garage is full, the big trucks arrive to ship it away – completely legally.
International trade law Professor Justin Molban said the mark-up in price from Australia to China provided a profit motive.
"Between purchasing it in Australia and selling it overseas between $70 and $90, you can see there's plenty of room there for arbitrage," he said.
9 News | A Current Affair