Already Africa's most important economic partner, China is also leaving a cultural footprint across the continent with more than 50 Confucius Institutes teaching Mandarin to students eager to get jobs at Chinese companies.
On a sticky afternoon in a dark classroom at the Confucius Institute in Dakar, first-year students repeat after their teacher in Mandarin: "Where is the canteen?"
The ensuing wall of sound pervades the classroom in the Senegalese capital, which is equipped with Chinese books, posters and a whiteboard covered in Chinese characters.
Their teacher, Koumakh Bakhoum, spent three years at Dalian University in China's Liaoning province mastering Mandarin before returning home in 2016 to teach at the institute.
Bakhoum says today's class is all about visiting a university canteen. "All of them have to be able to speak this sentence, and we have to repeat it many times," he says.
The institute, in the grounds of Cheikh Anta Diop University, was funded by the Chinese government at a cost of US$2.5 million and was opened in February 2016 by the Chinese ambassador to Senegal. It replaces the original institute building that opened in 2012, and now hosts 500 students with facilities including seven lecture halls, a multimedia hall, an amphitheatre and a library.
Beijing also pays for the running costs, including salaries for 12 staff members, while all classes are subsidised.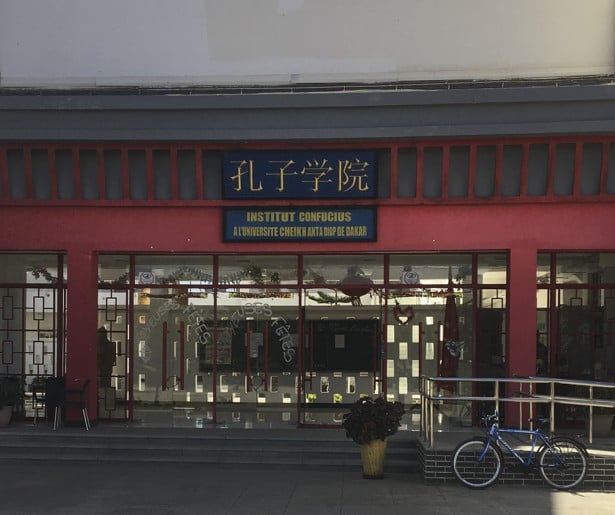 Upon entering the institute, visitors are greeted by a large, ebullient-faced statue of the sixth-century-BC Chinese philosopher after whom it is named.
The institute's director, Asian history professor Mamadou Fall, sits at a desk decorated with the Chinese and Senegalese flags. His office walls are crammed with memorabilia from his travels to China, as well as photos of student exchanges and visits from Chinese officials.
Fall says Senegal is a good investment choice for China because it is one of the most prosperous and stable democratic states in West Africa, and the gateway to French-speaking Africa.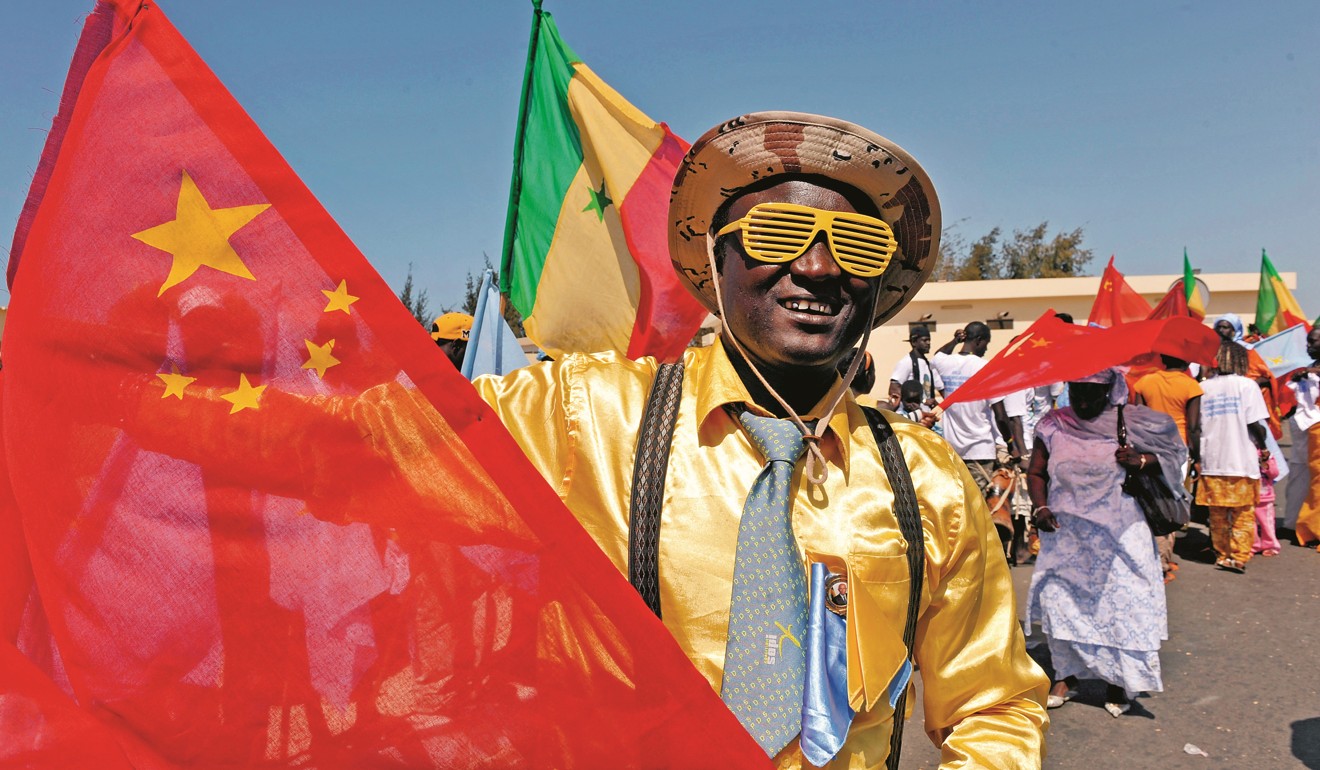 China is Africa's most important economic partner, according to research released by McKinsey last year, but increasingly it is also creating a large cultural footprint across the world's fastest-growing continent. A US retreat under President Donald Trump has also given China an even greater opportunity to seize the soft-power lead in Africa – especially since Trump made an off-the-cuff comment in January describing African nations as "s***hole countries".
Fall complains that his students nowadays find it impossible to get visas to study in Europe or the US. The Chinese government, on the other hand, has eased visa requirements for Senegalese students, and each year it funds scholarships for 50 of the best students from the Confucius Institute to study Mandarin at Chinese universities.
The Chinese are investing a lot in Senegal, and the biggest roads and buildings in Senegal were built by the Chinese
The popularity of Chinese language learning has increased in recent years across Africa. Evidence suggests ambitious young Africans are increasingly inclined to take up Mandarin as a way to land a dream a job in China or benefit from China's growing influence on the continent.
"There's a momentum building for Chinese," Fall says. And with more than 50 Confucius Institutes across the continent, there are also signs that Mandarin is beginning to challenge the ubiquity of European colonial languages in African countries.
El Abdoulaye Dieye, 25, is one of the students in Bakhoum's class. He grew up in Dakar and decided to study Mandarin because "the Chinese are investing a lot in Senegal, and the biggest roads and buildings in Senegal were built by the Chinese".
Dieye says he hopes his Mandarin studies will help him find work with a Chinese company, and he would also like to be a cultural mediator between the Chinese and Senegalese people.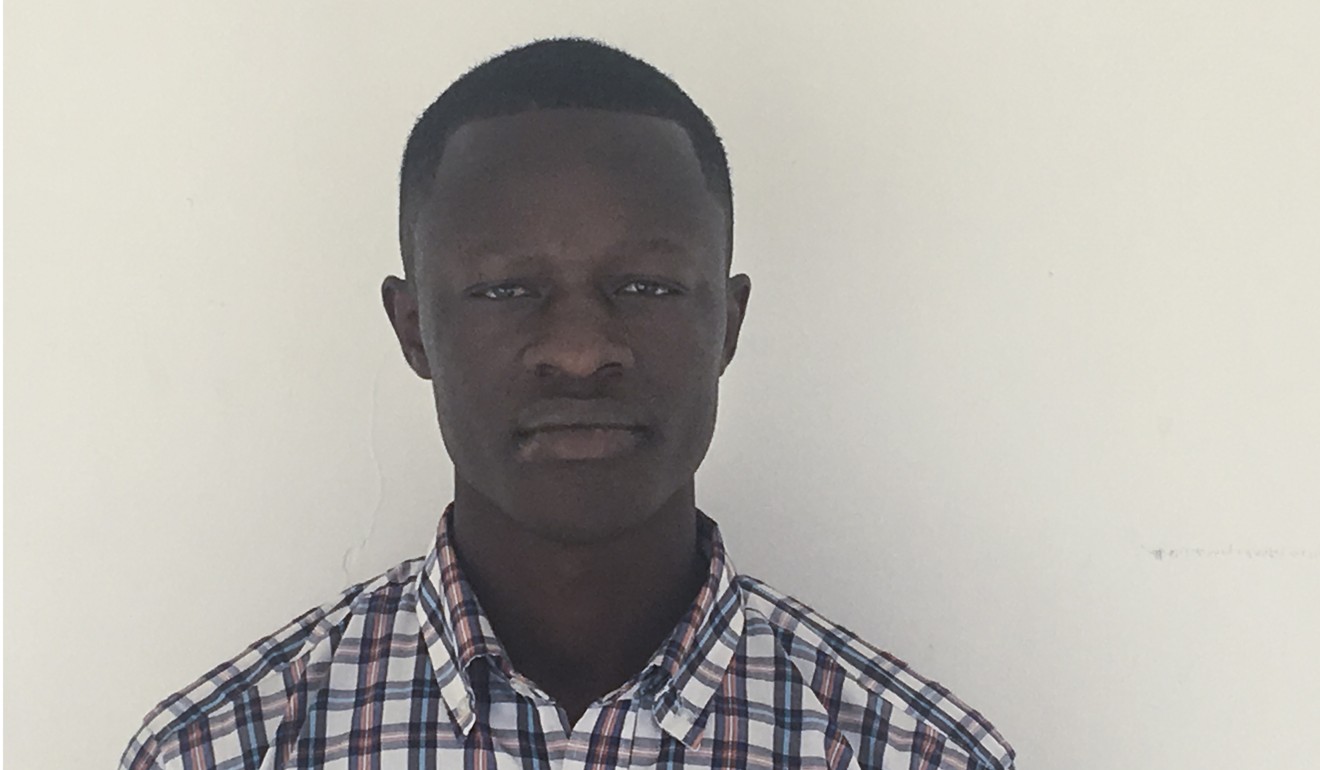 His classmate Amdy Kounta, 24, also from Dakar, says his family assume learning Chinese must be difficult, but he says it is not.
"First of all, the Chinese language is so amazing," he says. "Everything about China is amazing for me. I like their culture, I like their food."
Students at the institute take Chinese names. Dieye was given the name "Li Gaoping" by Bakhoum because he is tall (gao) and quiet. Bakhoum says he chooses names for his students based either on observations of their character, or a literal translation of their African names.
Fall says the aim of the institute is to spread Chinese language and culture, although students can also take courses in engineering and IT.
"We managed to introduce other topics, like history, and have opened classes in vocational training. These institutes are so appealing to students not just from Senegal but across Africa, because they teach a wide range of Chinese subjects," he says.
The mushrooming of Confucius Institutes around the world has not been universally welcomed. Concerns have been expressed in the United States, for example, that the institutes are being used to spread Chinese propaganda. In March, lawmakers presented a draft bill in the US Congress that would require the institutes to register as foreign agents.
Earlier this month, the state government of New South Wales in Australia said it was "reviewing" a Confucius Institute programme teaching Mandarin to schoolchildren amid concern it was espousing Chinese ideology.
China has also been accused of cultivating quasi-colonial relations with African nations – including Senegal.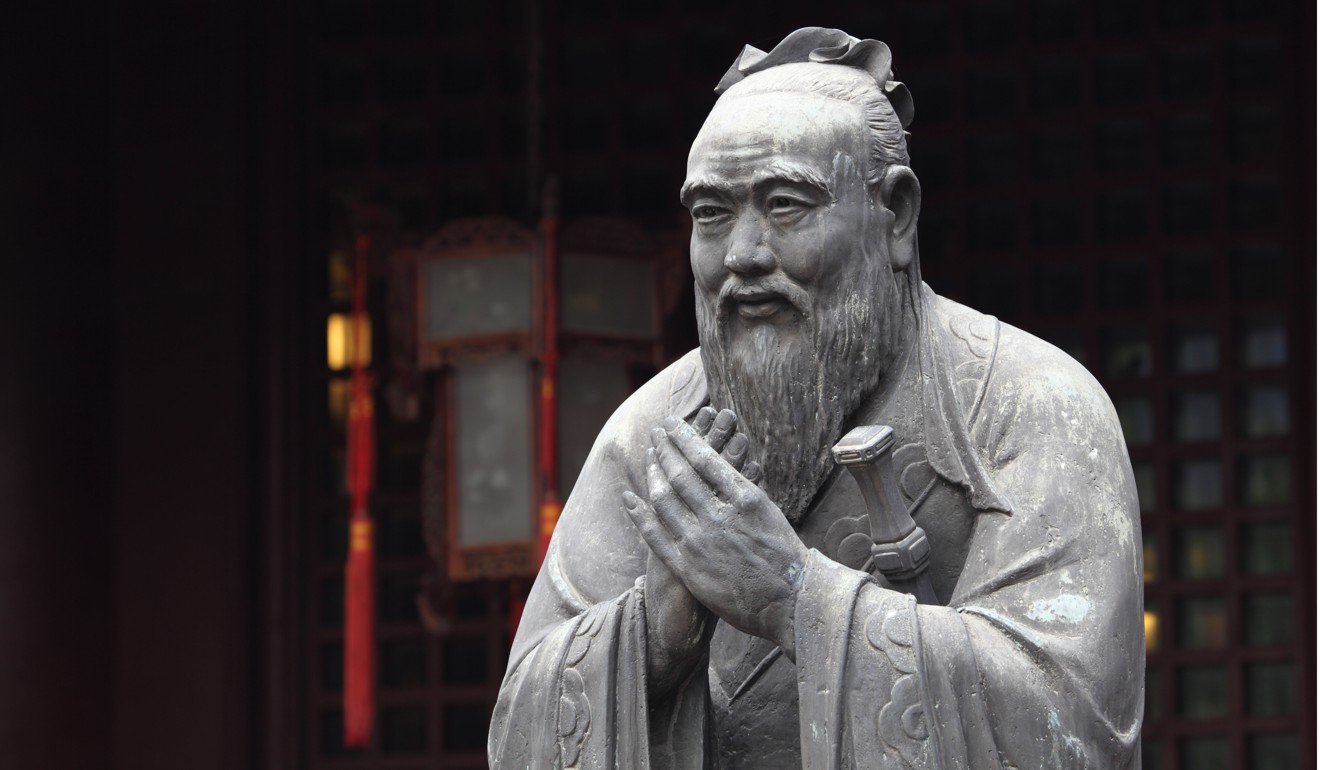 Fall insists the Chinese approach differs from that of former colonial rulers in Africa, including France in Senegal.
"This kind of cooperation is a win-win because it's not cooperation that can be imposed by rules and regulations … you retain your freedom. It's not based on domination. What you have with Chinese cooperation is the possibility to remain yourself, keeping your own heritage, conducting your own policies," he says.
The languages of former colonial powers – such as English, French and Portuguese – may now be under threat, Fall says, arguing that in 50 years the lingua franca in Africa may well be Chinese.
"Chinese language is gaining momentum. If things keep going this way, I think very soon Chinese will be in a good position vis-à-vis a language like French," Fall says.
In the beginning, we thought we were totally different from the Chinese. But we actually have a lot of things in common
There has been declining interest in French – the language of Senegal's former colonial ruler – which has traditionally been less popular than English as a foreign language to study in Africa, he adds.
And the growing popularity of Mandarin it not just about gaining linguistic skills useful for the job market, either. Dieye says his Chinese studies give him "the opportunity to be open to China and to Asia generally, and to know how the Chinese live".
Both Dieye and Kounta have found an interest in China that extends beyond economic considerations.
"I like Jet Li and Jackie Chan," Dieye says. "I like Chinese movies because they show me a lot about the Chinese." He hopes to visit China one day, but says he will first have to learn how to eat with chopsticks.
Food is another aspect of Chinese culture with which Dakar's residents are becoming increasingly familiar. The city is now home to several Chinese restaurants catering to locals and overseas Chinese workers in the country. There is also a Chinese market and many Chinese-owned shops in Dakar's Boulevard du Centenaire, an area that is starting to become known as Dakar's Chinatown.
Beyond the Confucius Institute, the Chinese government also funded the construction of Dakar's Museum of Black Civilisations and Grand National Theatre.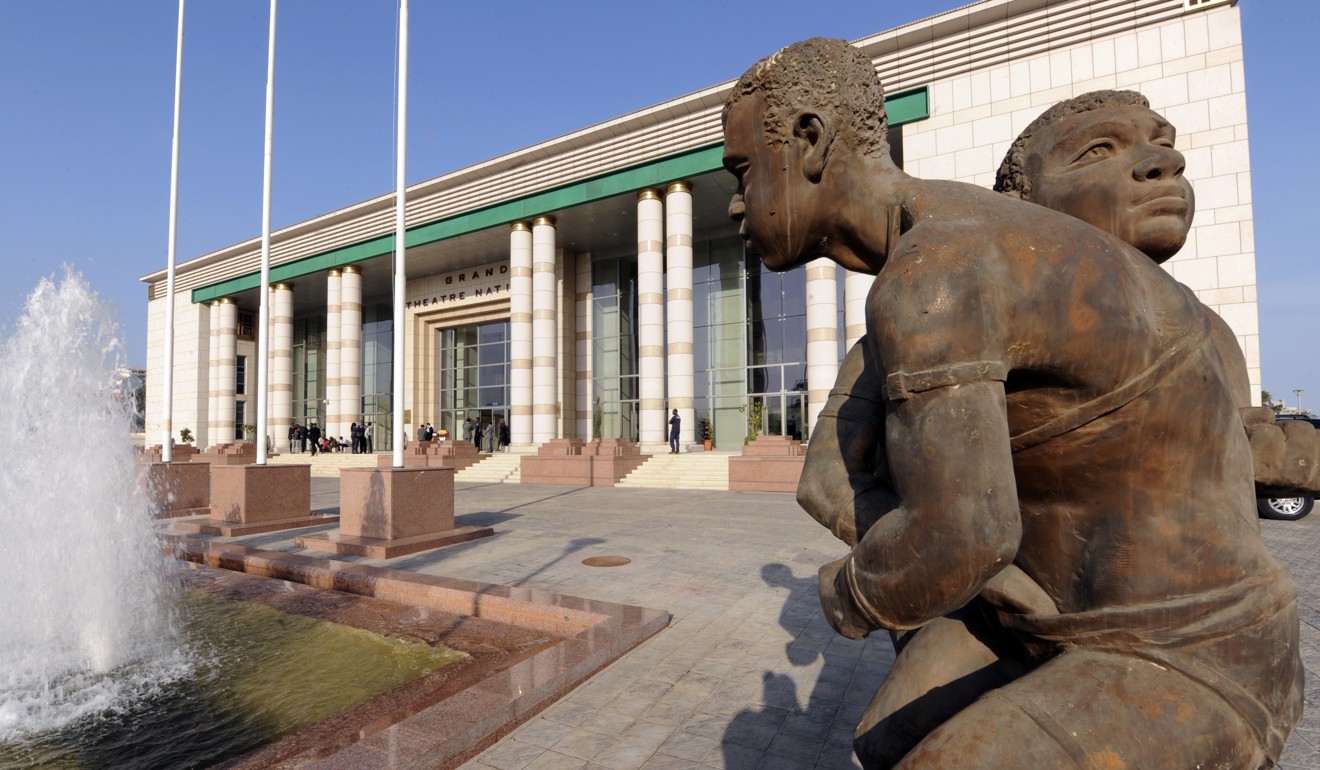 Chinese citizens are starting to settle in Africa in greater numbers, too. Whereas they previously came as labourers – primarily men building the ports, railways, dams and other infrastructure for colonial regimes – families are now coming to make their fortunes. Over the past two decades, as many as one million Chinese people have settled in Africa – sometimes referred to as "China's second continent" – becoming involved in every kind of industry, ranging from chicken farming to telecoms and construction.
Fall says he also sees the Chinese mingling more with locals. Some even try to learn a few words of the local language, Wolof, although he concedes it sounds like "a timid effort".
Bakhoum sees this interaction as a positive development, adding that the Chinese and Africans have similar attitudes towards work and family – more so than the French.
"In the beginning, we thought we were totally different from the Chinese. But we actually have a lot of things in common."
This article appeared in the South China Morning Post print edition as: 
Connecting with Africa.